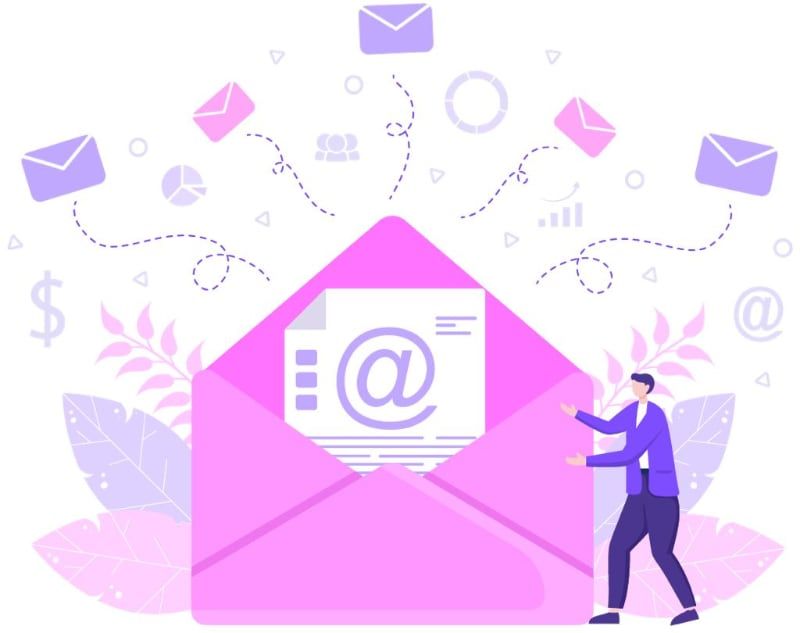 Email marketing is a powerful tool that can lead to increased revenue and grow your business. When you build a relationship with potential customers through email, they feel more compelled to purchase from you. This is because people trust emails as much as they trust the person who sent them to them. In this blog post, we will cover how an email campaign can generate leads for your business, increase customer loyalty and boost sales!
After you have built a relationship with your leads, it is time to start generating more sales. Emails can be used as an effective marketing tool for lead generation and driving conversions by reminding people about the products they are interested in or offering them special discounts that will incentivize their purchase. This type of email also provides value to any potential customers who might not want to make a purchase right away but follow up later when they've had some time to think about what offers could work best for them.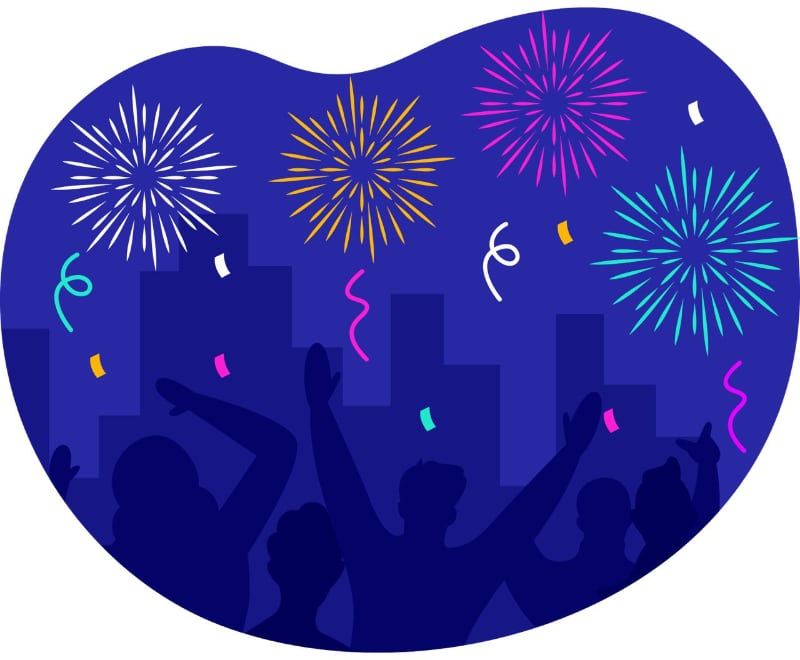 Other options would include sending emails at specific times, such as Black Friday deals before Thanksgiving, Cyber Monday specials on the first day back from holiday break, or Valentine's Day promotions after February 14th! You can personalize these types of messages even further by adding a little bit of the customer's name to show that you care.
It's important to personalize messages as much as possible and make sure that your company's branding is consistent in all emails!
Successful email marketing campaigns can lead to increased revenue and boost your business! Email works for both B-to-C (Business to Customer) and B-to-B (Business to Business), so there are many ways in which companies use this powerful tool.
Common types of email marketing campaigns
There are a variety of email marketing campaigns that you can use in your business. The six most common types are:
Abandoned cart campaign
This campaign is designed to recover lost sales from customers who have added items to their shopping cart but failed to complete the purchase. According to Baymard Institute, an eCommerce research firm, 63.84% of online shopping carts are abandoned, amounting to billions in lost sales every year.
The benefits of this campaign are that it helps businesses recover revenue from customers who have started the checkout process but left without buying anything and also gives them an opportunity to cross-sell or upsell additional products/services at a later stage.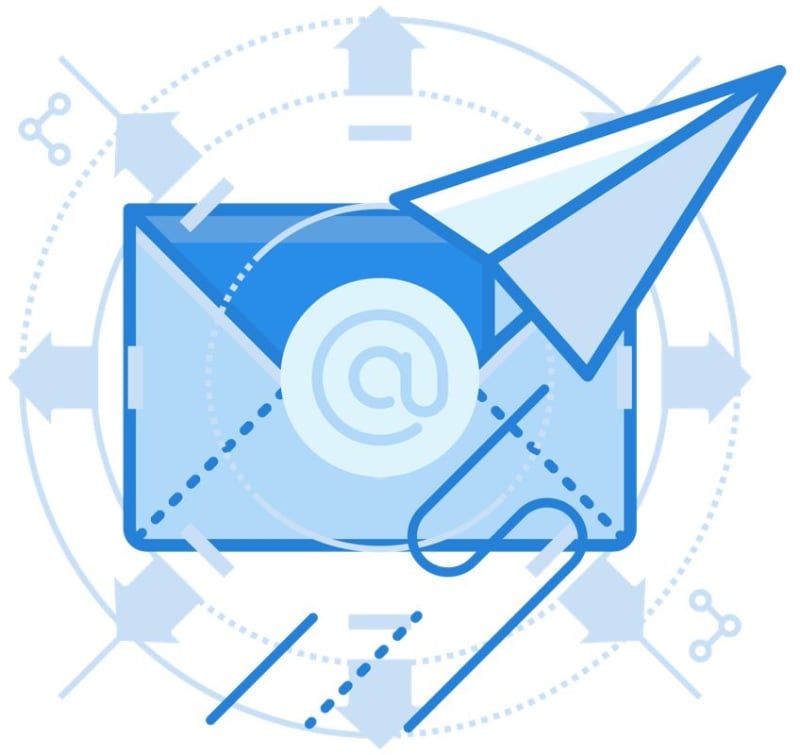 Email nurturing campaign
This is a series of emails that are sent to subscribers over a period, primarily after the initial signup. The main purpose behind this marketing strategy is to educate and engage with customers before they make their purchase decision by providing them content that appeals specifically to their needs/interests.
The benefits of using an email campaign for lead nurturing are that it helps businesses establish a connection with new customers, enhances brand loyalty, and increases the chances of sales conversions.
Email re-engagement campaign
This is another email marketing strategy designed to reach out to inactive subscribers who have not opened emails in a while or may have abandoned their shopping cart before completing their purchase. The primary objective of this type of campaign is to encourage customers to come back and finish what they started.
The benefits of using an email re-engagement campaign are that it helps businesses reduce the number of inactive subscribers, increase customer engagement and boost sales conversions.
Welcome Series Campaign
A series of welcome emails can be an effective email marketing campaign when designed for new customers who have just subscribed to your mailing list. The primary goal of this campaign is to introduce them to your business, products/services and brand in a friendly and engaging way. An email such as this is called a welcome email.
A welcome email is the first impression your contacts will have of your brand over email. Efforts should be put into ensuring that the content of your welcome email or series of emails is trimmed and to the point. This will help get your recipients in the habit of opening emails from your brand.
The benefits of using a welcome series campaign are that it helps businesses increase customer retention rates, builds trust and strengthens relationships with customers.
To get some ideas for welcome campaigns see our previous article here.
Testimonial request emails
When asking customers for a testimonial, email is a great way to reach out to them. In your email, you can provide a link to a form where they can submit their testimonial or you could ask them to email you directly.
It's important to make it easy for customers to give you feedback. This means providing a link to a form or email address that is easily accessible and quick to fill out.
In addition, you can also use email marketing campaigns to request customer feedback. This could be in the form of a survey or simply asking customers to email you with their thoughts about your products/services.
The benefits of using email marketing campaigns for customer feedback are that it allows businesses to get quick feedback while the purchase is fresh in your customer's mind. Additionally, it engages your audience and lets them know you're interested in their opinions.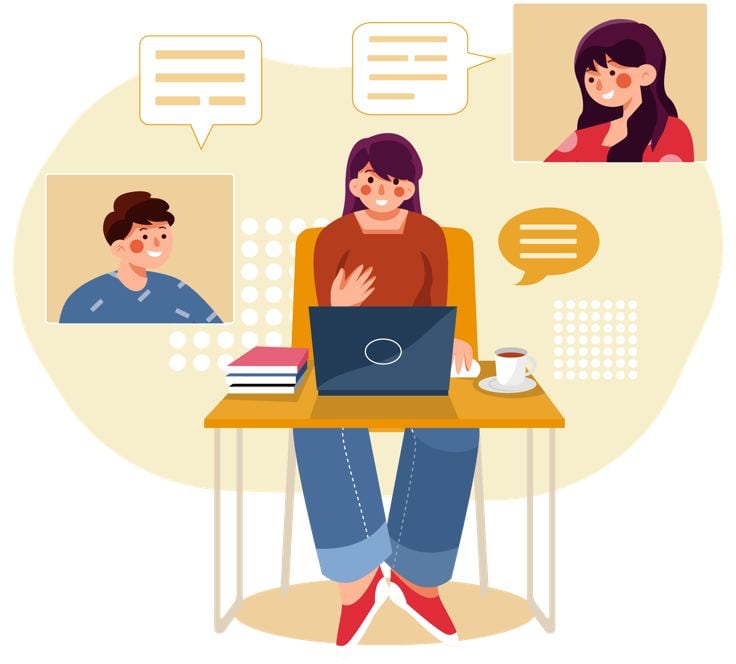 Keep in mind that when asking for customer feedback it is important to monitor the responses and respond when appropriate. Having your customers take the time to share their opinions, but get no response back may leave them with a bad impression and feel that their effort to share their thoughts was a waste of their time.
The traditional email marketing campaign
Last but not least, the good old email marketing campaign is the traditional newsletter-style email that is sent to all subscribers on a regular basis.
The benefits of using this type of campaign are that it helps businesses keep in touch with their customers, promotes new products/services and builds brand loyalty.
The Different Email Marketing Strategies
There are three main types of email marketing strategies:
The first type is a one-time broadcast message. This is when you send a promotional email to your entire list at once. The second type is a targeted campaign. With this strategy, you send different messages to different segments of your list based on their interests or demographics. The third type is an automated sequence. This involves sending a series of pre-written emails to subscribers over a period of time.
Each type of email marketing strategy has its own set of benefits and drawbacks. Let's take a closer look at each one: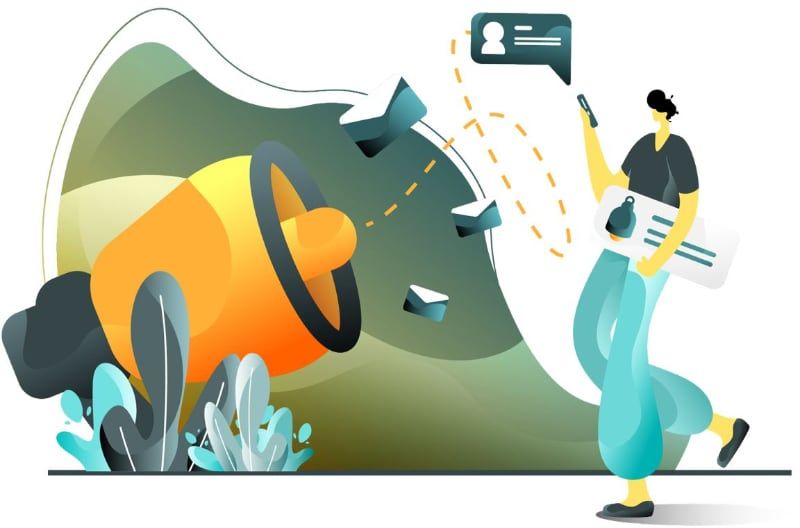 One-Time Broadcast Message
The biggest benefit of using a one-time broadcast message is that it's very simple to set up. All you need to do is purchase an email list and write your promotional emails. However, this strategy doesn't work best for transactional messages because of the high unsubscribe rates associated with it, unlike more effective email marketing campaigns which can be more personalized to your audience.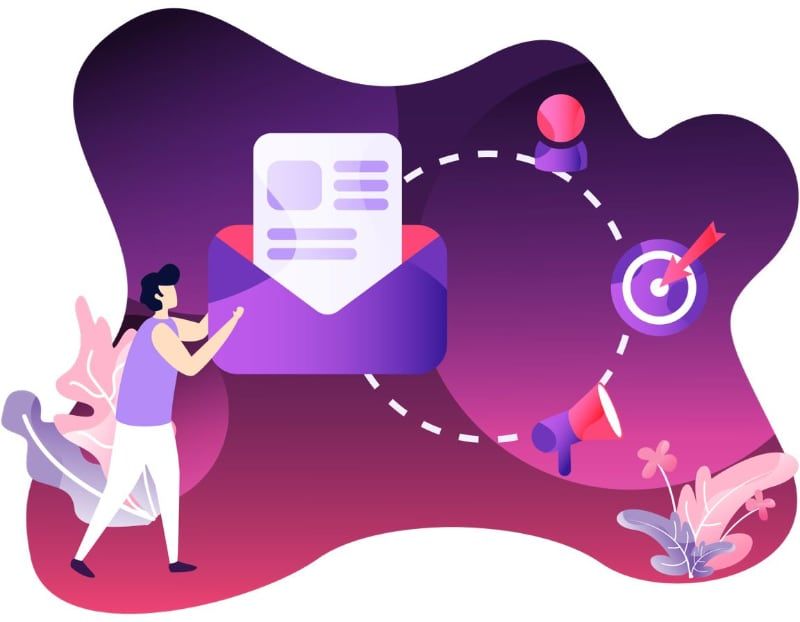 Targeted Campaigns
Using a targeted campaign means that subscribers on different segments of your list receive different types of content based on their interests or demographics. This strategy enables you to deliver relevant information while saving time and money by sending one message instead of several.
On the other hand, some marketers find it difficult to keep track of which segment interested subscribers belong, when sending targeted campaigns. Also, if done wrong targeted emails can come across as creepy marketing techniques rather than useful promotions. Finally, many times companies do not have the time or resources to segment their lists and target them effectively.
Automated Sequence a.k.a. Email Marketing Automation
An automated sequence is a series of pre-written emails that are sent to subscribers over a period of time. This strategy allows you to nurture leads and convert them into customers over the long term. The main benefit of using an automated sequence is that it helps you achieve your desired outcomes, such as increasing sales, getting more subscribers, or building brand awareness.
Additionally, this type of email marketing campaign is less intrusive than other strategies because subscribers can choose when they want to receive your messages. However, there are some drawbacks to using an automated sequence. First, it takes longer to set up than other types of email marketing campaigns. Second, if you don't write the emails with quality content, they can come across as spammy or irrelevant.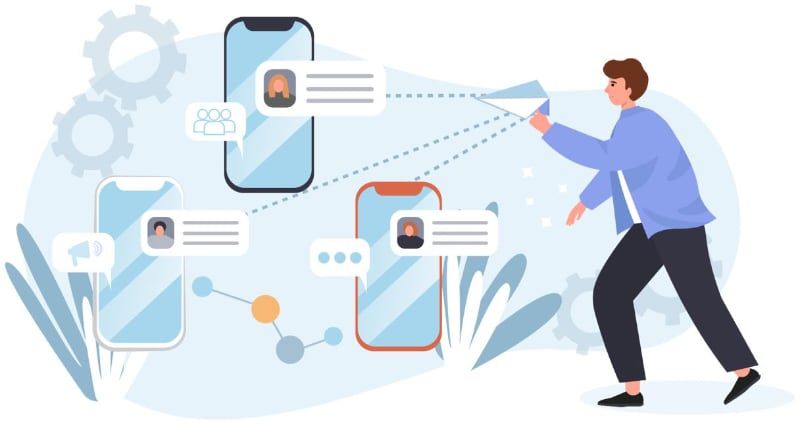 Which type of email marketing strategy is best for you? It depends on your business goals and the resources you have available. However, if you want a simple and effective way to reach your target audience, then a one-time broadcast message is the way to go.
If you want to achieve long-term success with your email marketing campaigns, then an automated sequence is the best option. And if you want to send relevant content to different segments of your list, then targeted campaigns are the way to go. Whichever strategy you choose, be sure that it aligns with your business goals and the resources you have available.
Now that you know the different types of email marketing strategies, it's time to choose one and get started!
What to write in your marketing emails?
Write about topics related to your business as well as pique the interest of your customers. Though this leaves a lot open for interpretation to most important thing is that the topic is engaging enough for the amount of information given. Not all content needs to be about your company. You grow your recipients' interest when writing about content of interest to them.
To start, try to answer questions such as: What topics work best? Which topics are too unrelated to my business or customer interest? What topics should be avoided? What is the most effective tone to use? Maybe there are even statistics on what works best for marketing emails. Also, track information like this and more when sending campaigns using marketing software!
Add links to other posts you may have written that go into detail on how to do something specific, if possible, so people can get further info from your blog post without looking elsewhere online or getting too much information they don't need all at once. Don't just say "write content that tells customers why they want/need your product" because it leaves out key details of HOW to do this effectively which teaches them WHY their doing things in certain ways will help improve the chances of them succeeding with their email marketing campaign.
When creating your email, you'll want to start by considering what your goal is. Are you looking to generate leads, increase brand awareness, or drive sales? Once you know your goal, you can create content that's more tailored to achieving it.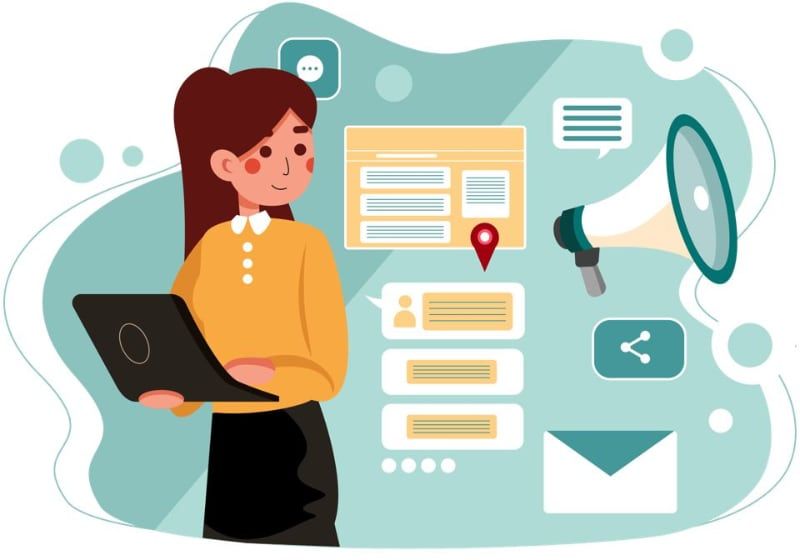 Your customers want valuable content that's relevant to them, so think about the kind of information they would find interesting. For example, if you're a law firm, sending a weekly legal update could be a great way to keep your subscribers informed while establishing yourself as a thought leader in your industry. Or if you run a pet store, send tips on how to train new puppies or care for aging cats.
Whatever your niche, it's important that you don't just send promotional content. Consumers are inundated with advertisements on a daily basis, so they understand when businesses want to sell them something. To truly engage your audience and build trust with subscribers, provide useful information they can apply in their own lives or share with others.
Don't be afraid to experiment by trying new types of emails every once in a while. For example, if you typically send a monthly newsletter, try sending an interactive quiz or survey instead. Or if you usually send transactional emails (like receipts and order confirmations), try including some branded content that's not related to your product or service. By mixing up your content, you can increase customer loyalty and help them get to know your brand better.
While there are no hard-and-fast rules for writing marketing emails, following these best practices will give you a good starting point:
Tailor your content to fit the needs of both your current and potential customers
Provide valuable information they can use
Don't be afraid to experiment with new types of content
Keep subscribers engaged by varying the type of content you send
Remember that all emails should tie back to your overarching goal, whether it's lead generation, brand awareness or driving sales.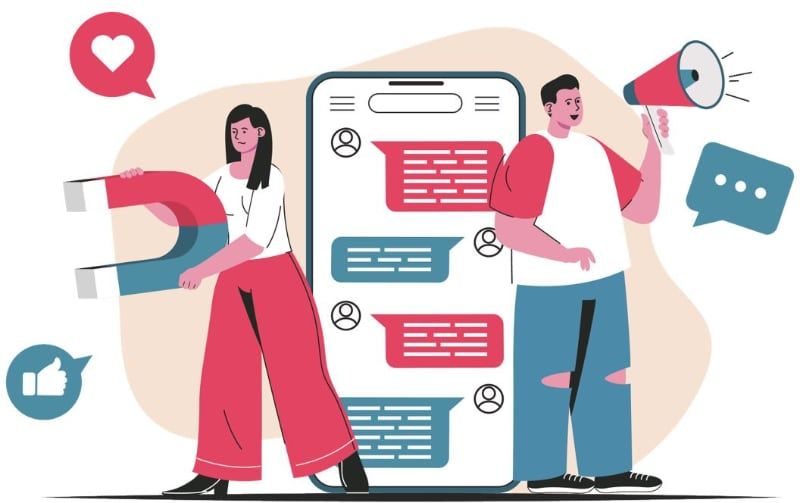 The perfect email subject is your key to success
Email subject lines are one of the most important aspects of your email. It's what people see when they're sorting through their inbox, and it can make or break whether they open your email or not. In fact, according to a study by HubSpot, 35% of people open an email based on the subject line alone.
And a recent study by MailChimp showed that email subjects lines with fewer than 50 characters have a higher open rate than those with more than 50 characters. This is because people are busy and they don't want to waste time reading long email subjects. So, it's important to keep your email subjects short and to the point.
So how do you write the perfect email subject line?
There's no one-size-fits-all answer, but there are some general tips that will help you create an attention-grabbing headline:
Be specific. rather than say "check out our new product," try "introducing our new bamboo toothbrush."
Rather than say "check out our new product," try "introducing our new bamboo toothbrush." Be personal. use the recipient's name in the subject line to get their attention. You can also use the recipient's name in your subject lines to get their attention.
Use urgency. If you need someone to do something, say so in the email subject line. for example, "action required: please review your budget" or "urgent: meeting changed."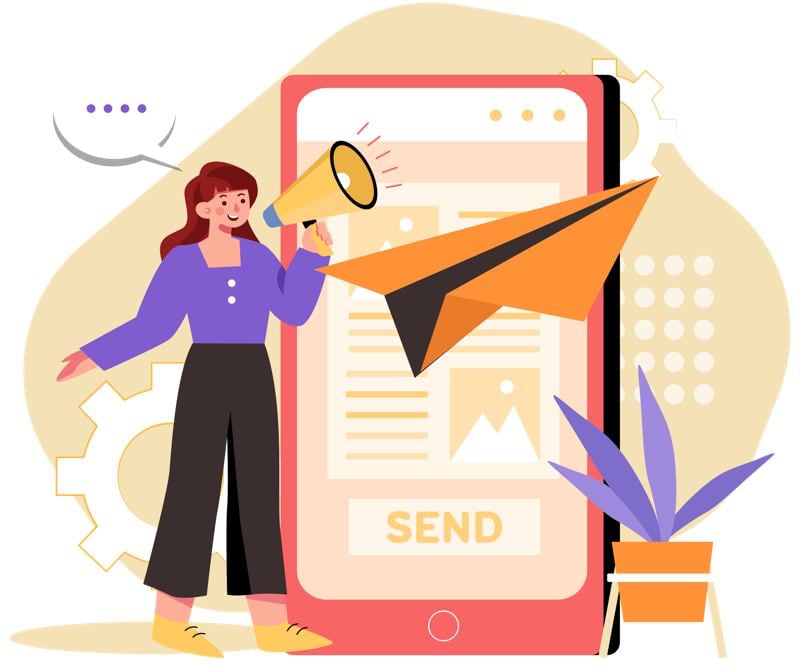 Funny or clever subject lines can make people more likely to open your email. Keep it short. The subject line should be no more than 50-60 characters long.
Use a call to action. Tell the recipient what you want them to do in the subject line, for example, "Read now" or "click here."
Examples of great email subject lines
"You won't believe this one weird trick!"
"A free vacation for you and a friend!"
"Last chance: enter our contest today!"
"We're hiring! Apply now."
As you can see, there's no one perfect formula for writing an attention-grabbing subject line. the key is to try a few different approaches and track which one gets you the best response rate.
If you're looking for some inspiration, check out our other blog posts (here and here) about writing effective subjects that will get your reader's attention. And remember, the most important thing is to always test different subject lines to see what works best for your audience.
Respect your customers. You're one of many that are sending an email this day.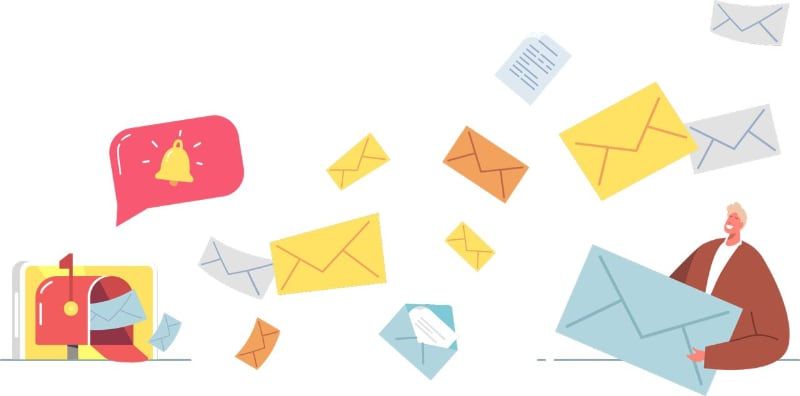 People are inundated with interruptions, pitches, and advertisements everywhere they look. Respect their time. Don't send them an email if it's not relevant to them or if it's not something that they would be interested in.
In order to respect your customers' time, you should keep your email message short and to the point. This means that you should only include the most important information in your email and avoid including too many additional details or content that isn't necessary.
Another way to respect your customers' time is by sending them email messages that are relevant to them. Make sure that the content of your email is something that they would be interested in reading.
Make sure your subject line is catchy and interesting so that they will want to open the email. And finally, make sure your content is well written and of high quality. They'll appreciate it, and be more likely to open emails from future campaigns. Remember: You're a guest in your contact's inbox.

Steps to begin your email campaign
Build A Contact List or Several
Creating an email list is one of the first steps to getting started with email marketing. You may want to have several contact lists so that the content sent is of interest to your target audience. By having several different email lists you can then communicate with each list separately to ensure you're sending the recipients targeted content and promotions.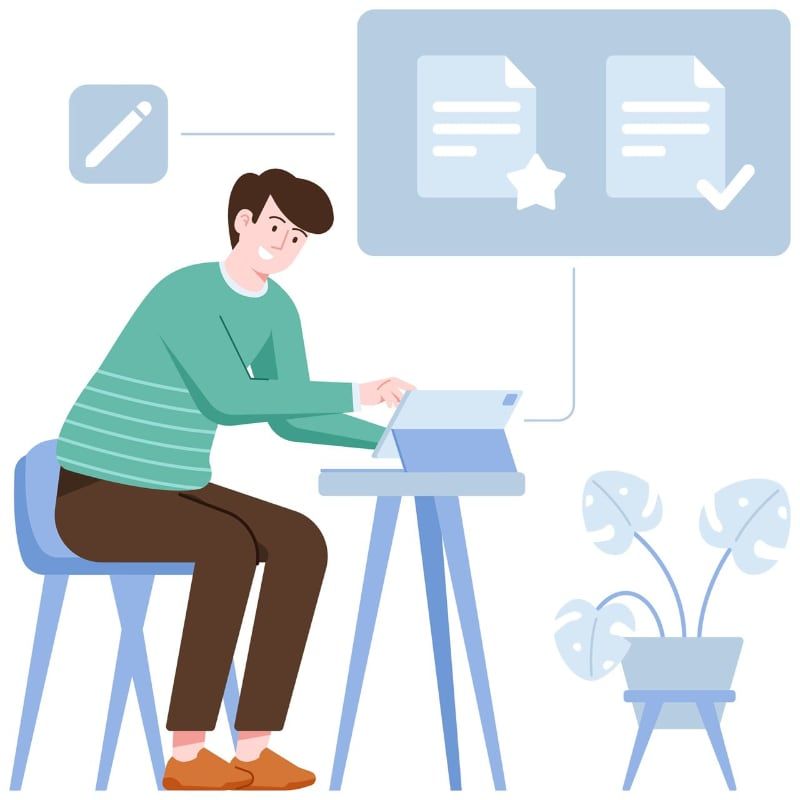 As your email lists grow you can break them further up into different target groups based on interests or other interactions with your business. Having an effective way to track, organize and maintain email addresses is necessary as your email list grows.

Outline an Email Marketing Strategy
It's also important to communicate clear goals for your email marketing campaign. Having a marketing strategy can help to have a clear goal as to the effect of the email campaigns as well as help focus the content of these emails.
Your strategy will help you determine what type of content you should be sending out, and how often you should be sending it. Having a clear goal in mind will also help you track the success of your campaign, and make necessary adjustments along the way.
Choose a Great Email Service Provider
When creating your email list, it's important to choose from reliable email service providers for sending your messages. This will help to ensure that your messages reach your subscribers' inboxes, and that they are able to open and read them without any problems. You want to look for an email provider with a high email deliverability rate. Remember for email marketing to work, you need a high email open rate and a high click-through rate.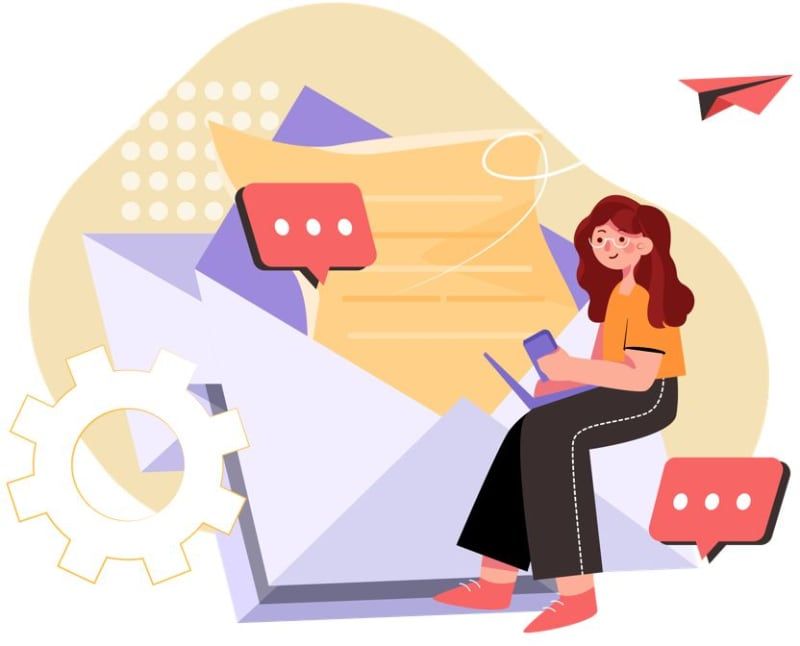 Email Automation Marketing Software
Using a service to design, launch and track your email marketing campaigns can help to push your campaigns forward. Comprehensive email campaign software will help with template creation and design as well as help track your click-through rate and the number of opened emails for your campaigns. To take your marketing efforts to the next level using a email automation software is invaluable.

Benefits of Email Marketing Software
Email marketing tools can help with almost all aspects of digital marketing, from tracking customers to automating email campaigns and tracking email interaction.
Formatting Emails for Device
A marketing platform can take care of formatting content for mobile devices by providing templates that are responsive to different screen sizes. They can also help with email marketing across different marketing channels, by providing templates that can be used for email, social media, and ads. This will help to ensure a cohesive branding experience for your customers, no matter where they encounter your marketing efforts.
Automatically Manage Email Sending
An email marketing service can help ensure your customers are not sent the same content repeatedly, by keeping track of who has received which emails and who has opened the emails they've received. As ineffective as having too little email communication too much email communication can leave your customers with a bad impression and lead them to ignore future email communications or to unsubscribe altogether.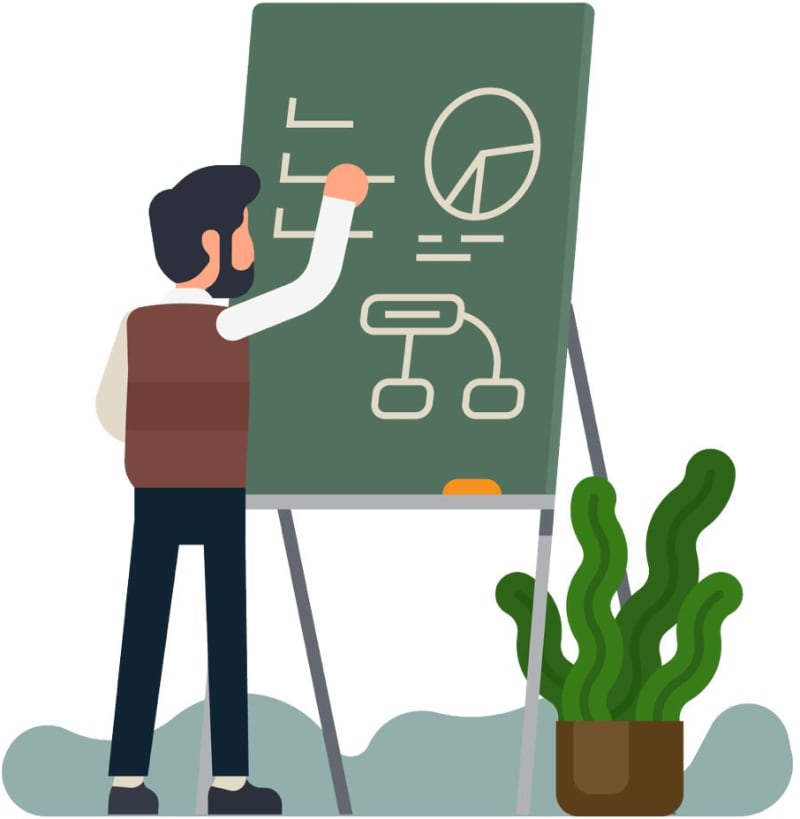 Customer Data and Metrics
Besides content creation and formatting, an email marketing platform can manage and collect customer data. Because email automation software can also track email campaign interaction, which can be used to track trends and the general effects of your email campaigns. These types of metrics can be invaluable when determining the type of communication which are most effective in reaching your target audience and creating more targeted groups for various content.
Reviewing campaign metrics can also be helpful when working with individual customers to see which content is of the most interest to them. Having a tool to calculate and share this information greatly simplifies the task of refining your campaigns.
Simple Unsubscribe
You may ask, "Why would I want to make it easy for recipients to unsubscribe when I want to grow my contact lists?". The reason is that by making it difficult for a recipient to unsubscribe could hurt your email reputation and ability to reach future contacts.
Most email marketing tools have features in place to make it easy for your email contacts to unsubscribe directly from the email. As much as you don't want your email subscribers to unsubscribe, not allowing them too easily can be detrimental to your ability to email future leads.
Providing an unsubscribe link is important to avoid your messages from being marked as unsolicited emails. Receiving too many spam complaints can lead to your emails landing in a recipient's spam folder. If your email mail reputation is too low it can cause more and more emails to be filtered out by email clients before ever reaching your subscribers' inboxes.
Manage Communication Preferences
As your list of contact and number of email communications grows it may begin to span several topics. It may be that not all topics are of interest to each contact. To avoid having another contact unsubscribe offering the ability to tailor the types of communications they receive can be a useful way to keep them engaged.
Giving subscribers the ability to manage their communication preferences can be an effective way to retain a contact on your email list, instead of having the recipient unsubscribe. By letting your recipients choose which types of communication they'd prefer to receive you let your contact tailor and receive the content most relevant to them.
It's simple to track the success of your email campaigns with specialized software. Making it easy to tailor future campaigns by the effectiveness of your active ones. With practice, trial, and error in no time you'll be able to launch effective promotional campaigns, nurture leads, and communications ongoing with your existing customers.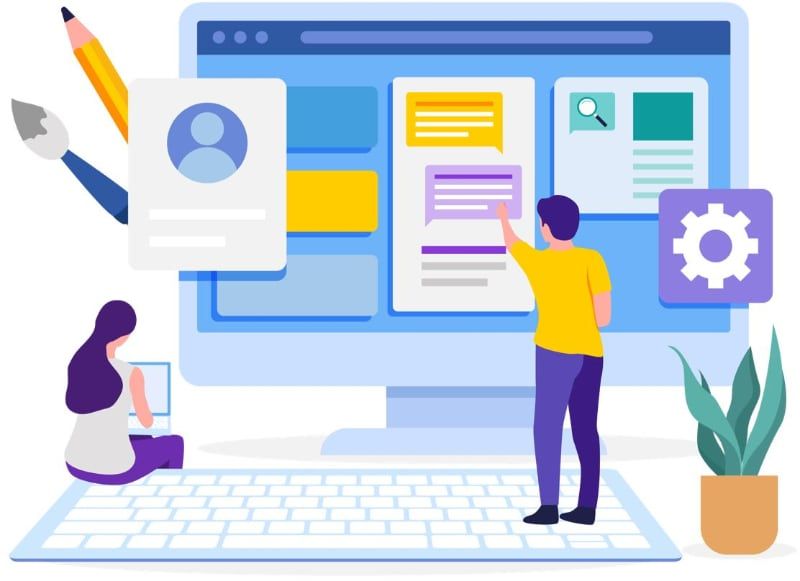 Keep Your Email Campaigns Organized
After you've created and launched several marketing campaigns, email marketing software can help provide a high-level view of how successful your campaigns have been. You'll be able to see which types of content have been of most interest to which contacts and make decisions to help make your email campaigns more likely to be viewed by your contacts.
Additionally, having a history of your campaigns can be invaluable when bringing in someone new to handle your marketing. Any marketer coming in to fill that role can view your past communications to help keep a coherent voice for your company as well as avoid duplicating shared information.
Dynamic Contact Lists
Having a contact list or lists is a great start, but there are times that you want to send emails to only some of the contacts on that list based on a preference or behavior. For example, you may want a list of every contact who has not purchased your products in the last six months but has visited your site, and offer them a special promotion. Or perhaps you want to reach out to all contacts who have purchased a particular product to promote related add-ons.
Having these lists generated for you saves an enormous amount of time, and lets you send out relevant communications on the fly.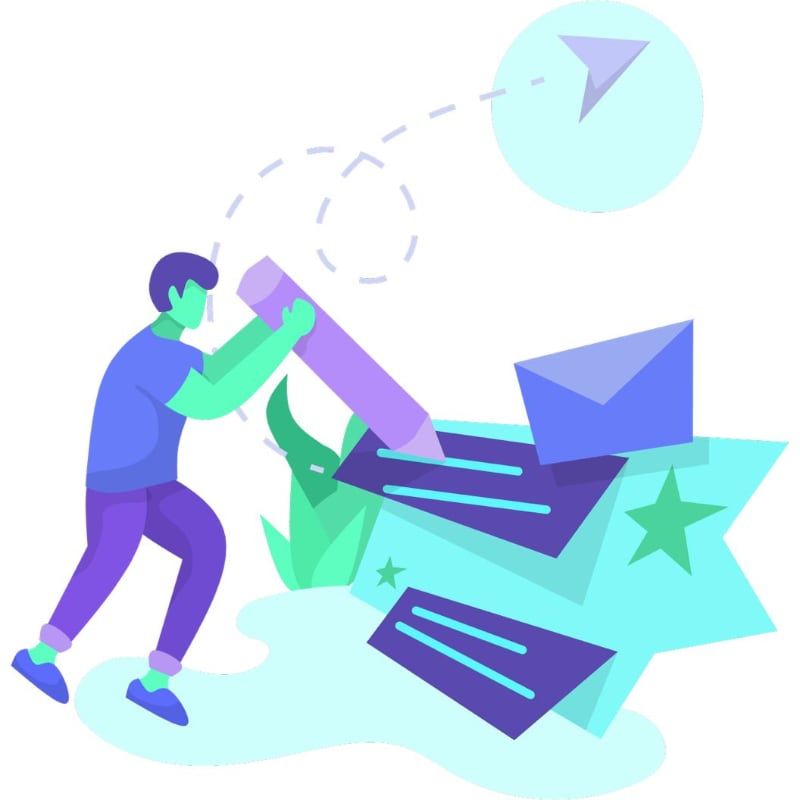 How to gather email addresses for your contact lists
There are many different ways to begin gathering email addresses for people who could be interested in your products. One of the most common methods is to offer something for free in return for people's contact information. This could be a free ebook, a discount on your products, or even a chance to win a prize. You can also gather email addresses by asking customers to sign up for your mailing list when they make a purchase.
Here are several ways you can grow your email lists.
Social Media
Create an email list through social media - Social media gives you access to an enormous amount of information about potential contacts- their interests, location, hobbies and more. It also provides countless opportunities for gathering email addresses with posts, polls and quizzes.
You can also use social media as a research tool to find blogs where people might have shared their email addresses so they could comment on the blog post's content. Collecting email addresses this way does mean that the recipient did not request you to write to them. Be sure to make it easy for them to unsubscribe, and to not inundate them with emails.
Your business website
Use pop ups or email capture on your website - Pop up email capture forms are a great way to gather email addresses from your website visitors. You can place a pop up form right in the center of their screen as they're navigating through different pages of your website, or have it appear when they reach the bottom. The email address can be automatically entered added to your contact lists so you can begin sending content beginning with your welcome email.
E-commerce
When a customer makes a purchase on your eCommerce website, be sure to record  their email address during the checkout process. You can also add an email capture form to your Thank You page after the purchase is complete. This is a great way to continue email communication with current and future customers.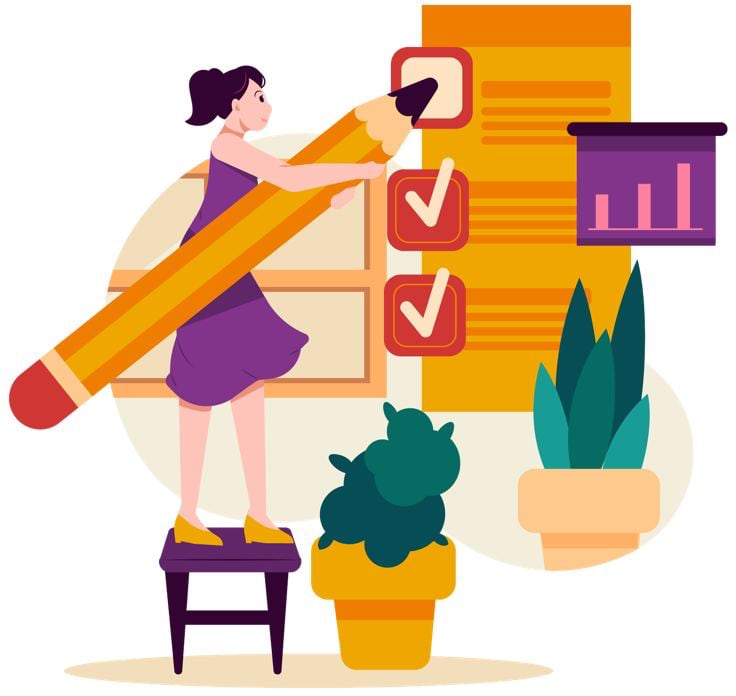 Sharing Lists
Another great way to grow your email distribution lists is by partnering with other businesses. You can collaborate with them to offer joint promotions or cross-promote each other's products. You can also exchange email lists with other businesses so that you can reach new customers who may not have heard of you yet, but have shown interest in similar products to yours. You can meet potential partners at meetings for small business owners in person or online.
For more ideas of ways to grow your contact list view our prior article 30 Lead Magnet Ideas for Steadily Building Your Email List.
Summing it all up
Email marketing has become one of the most popular forms of digital advertising, and for good reason. It's inexpensive to set up a successful email campaign, giving you a wide variety of benefits including customer retention, increased sales rates, and improved brand reputation.
The key to successful email campaigns is understanding how different types of content are received by your audience at various stages in their buying cycle or lead funnel. This article explores six different types of email campaigns that work best depending on where people are in the process- welcome emails, acquisition ads, promotional newsletters, and automated drip campaigns--so you can get started developing yours today!
When it comes to content production, the most essential component is having a great email subject line, which is why when creating an email campaign, the email title should take precedence. The subject line of your message is what persuades people to open it.
Once you've got your subscribers opening your emails, content is crucial to keeping your audiences' attention when creating emails. For effective email marketing the email content needs to be well-written, relevant and targeted to achieve the best results. This means that you need to focus on creating quality email content that will engage your readers, is easy and quick to read, and encourages them to take action. Remember, a well-written email campaign begins with great email content.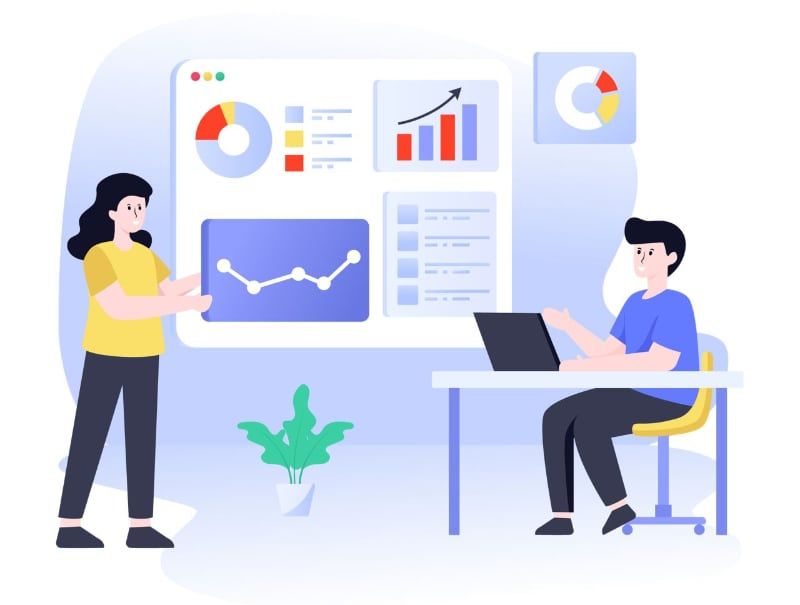 Your content is the heart of the campaigns, but you'll still greatly benefit from software to help with all the executing your campaigns. Email marketing tools can help streamline many of the aspects of launching your campaigns, especially if launching your first campaign. This software can make it simple to maintain and categorize contact lists, as well as create dynamic lists, format content for different screens and mobile devices, provide templates and track the effectiveness and click-through rate of your campaigns.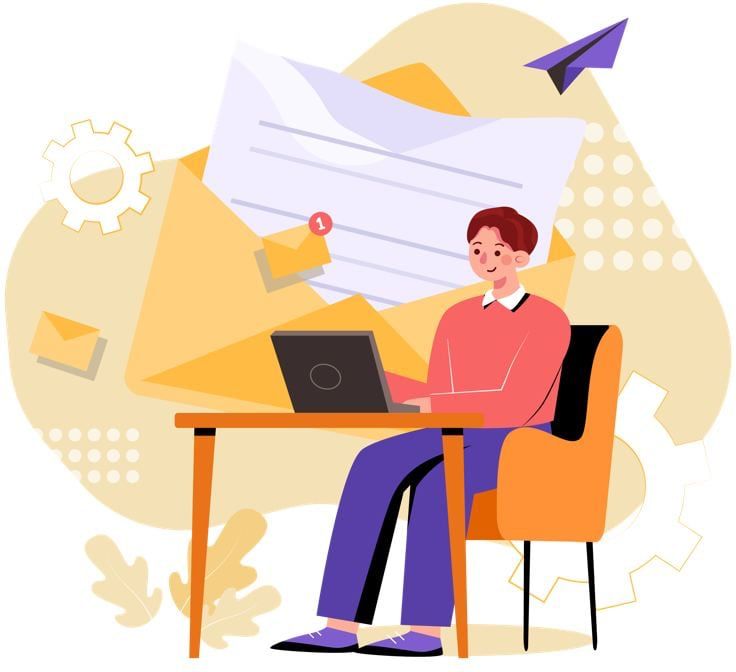 Email marketing services can provide various design templates to spark your creativity when setting up your first campaign. As your business and audience grow, marketing automation software is an invaluable tool for managing your contacts, their preferences, and providing a history of your communications with your subscribers.
It may seem daunting to launch a successful email marketing campaign at first, but by following some basic best practices, delegating technical duties to your selected email marketing software, you can focus on generating unique content and be on your way to email marketing success.