Email management for teams
Helpmonks shared inboxes for team collaboration help improve communication and response times, making it easier for teams to stay ahead of the competition.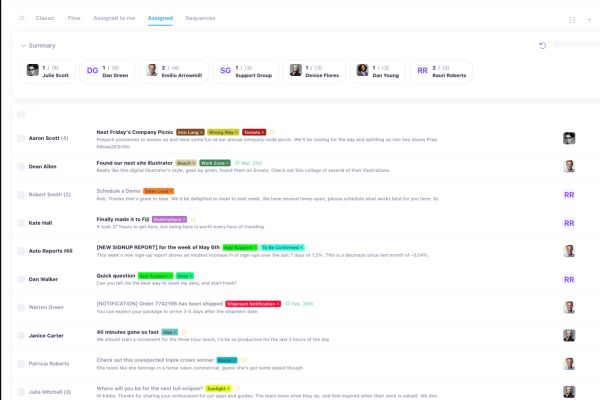 Increase team spirit, marketing, and sales.
We created Helpmonks to help teams work better together on emails. With intuitive email workflows, assignments, notes, and to-dos, every team member is always on the same page.
However, you can do much more than manage emails with Helpmonks. We created an
engine to run your whole business

with Helpmonks.
Sales and marketing teams can reach customers faster and better with the integrated email marketing platform. Automatically add new contacts to an email campaign or kick off a sequence of emails.
The live chat widget allows for real-time customer service. Besides, you can send timely push notifications also. Furthermore, create a help center with our knowledge base software and communicate your roadmap and updates conveniently.
Flow through your emails
Flow is the new and modern way to flow through your emails. Write your replies, add a note, or assign an email to a colleague. All in one place.
A smart team inbox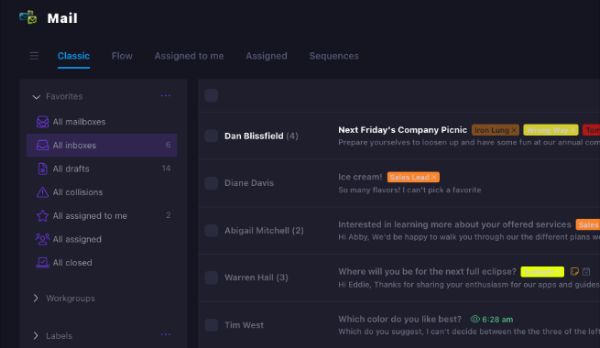 Every Helpmonks account comes with a unified shared inbox. You can add as many team members as you want. All emails are automatically assigned to the right team members with our smart rules engine.
Team collaboration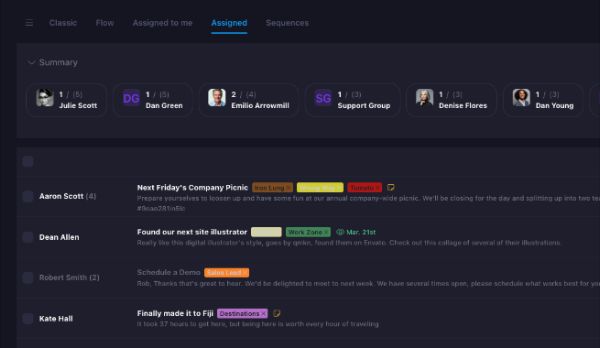 Always know who is working on what. Assign emails to your colleagues and follow up on their progress. Add internal notes to keep everyone in the loop. Customize your inbox with labels and filters.
Assign & delegate
Assign emails to your colleagues or to yourself with a single click. See all the assigned emails in one place with our summary view.
Email Task Management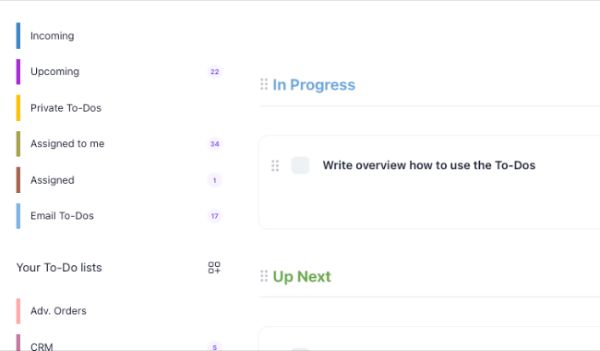 Add tasks to your emails or assign tasks to your colleagues. Tasks are automatically associated with an email and the contact.
Organize with labels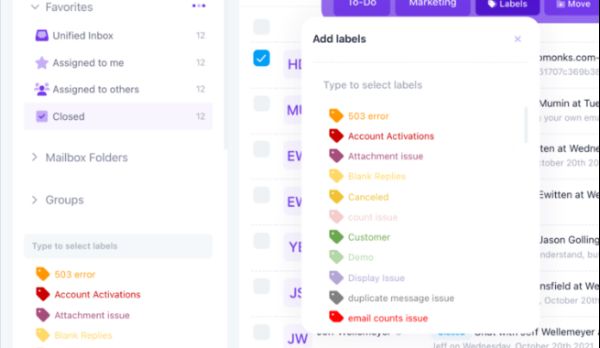 Organize your team email with labels. Add labels to emails, contacts, and tasks. Filter your inbox by labels. Create a custom view with emails by labels. Use our smart rules engine to automatically add labels to emails.
Reply with confidence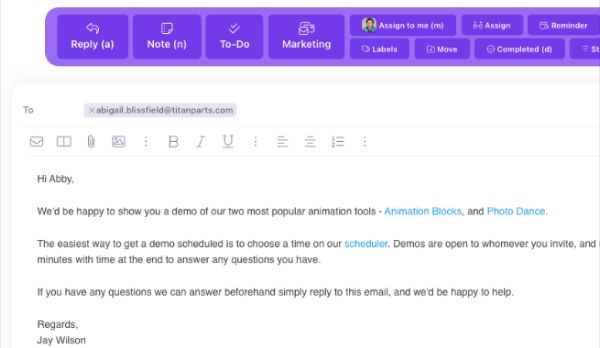 Use email templates, canned responses, and snippets to reply to emails faster. Use a workflow to automatically reply to emails after a specific time. Collision detection prevents replying to the same email twice.
Reach customers faster & better
Reach customers faster and better with Helpmonks. Automatically add new contacts to an Email Marketing Campaign or kick off a sequence of emails. Quickly gain newsletter subscribers by setting up a landing page or a custom form.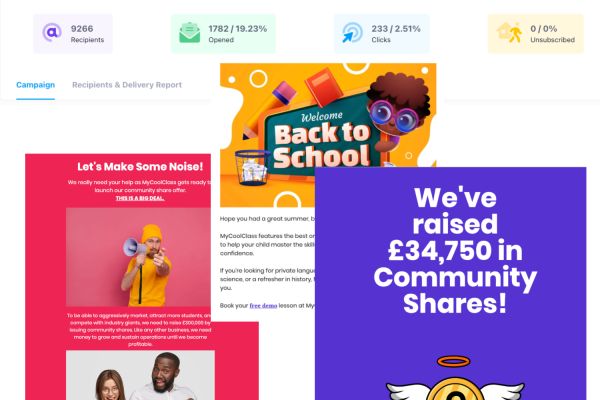 Email Marketing Platform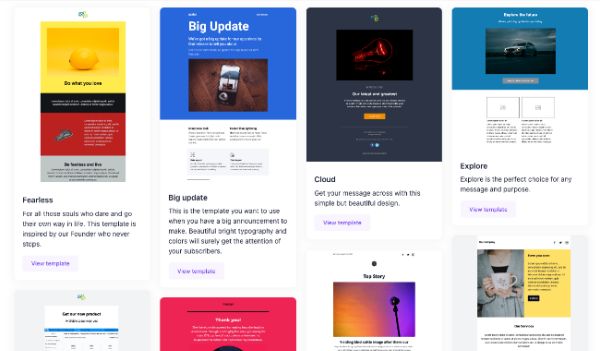 Your Helpmonks account includes a powerful email marketing tool. Create and send email campaigns to your contacts. Use our smart rules engine to automatically add contacts to your email marketing campaigns.
Email Automation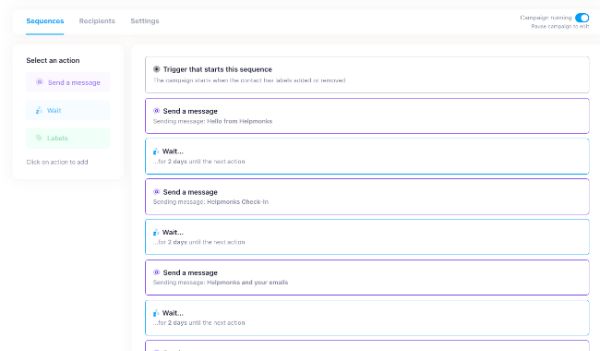 With our email automation engine you will never miss an opportunity to reach out to your customers. Automatically add contacts to your email sequences. Create a sequence of emails to send to your contacts or create automated follow-ups with our free email drip campaign software.
Push notification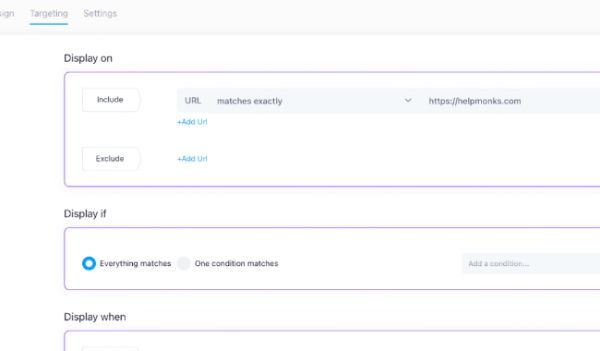 Leverage real-time push notifications to reach your customers. Send push notifications to your customers when they visit your website. Use our push notification widget to collect customer feedback.
Real-time sales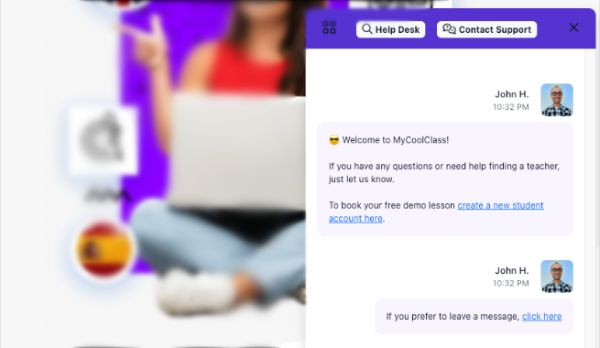 Chat with your customers in real-time on your website on or online store. Use our live chat widget to answer questions and increase sales. Helpmonks features unlimited agents and unlimited chats.
Custom forms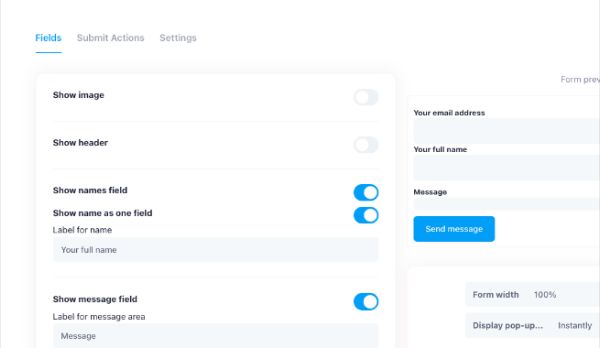 Use our form builder to create a custom form. Add the form to your website or online store and start collecting new contacts. Our smart rules engine automatically labels your contacts or adds them to the correct mailing list.
Landing pages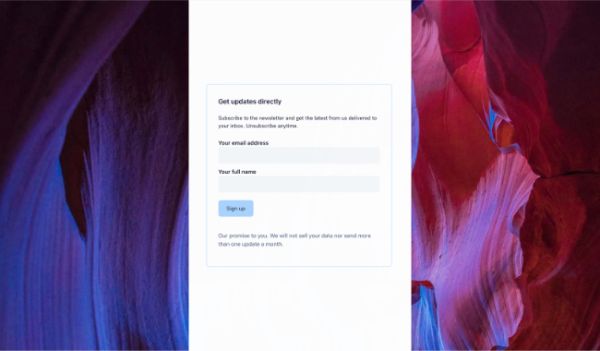 Create one or multiple landing pages to collect new contacts. Customize every part of your landing page with our landing page builder. Embed your landing page on your website, as a link on your social media campaign, or share it with your customers.
Customer service tools made for you
Increase customer satisfaction with Helpmonks. With our customer service tools, you can deliver first-class customer service. Create an integrated knowledge base to provide quick answers and documentation. Share start-up guides, make announcements to the public, or create a private knowledge base for your company.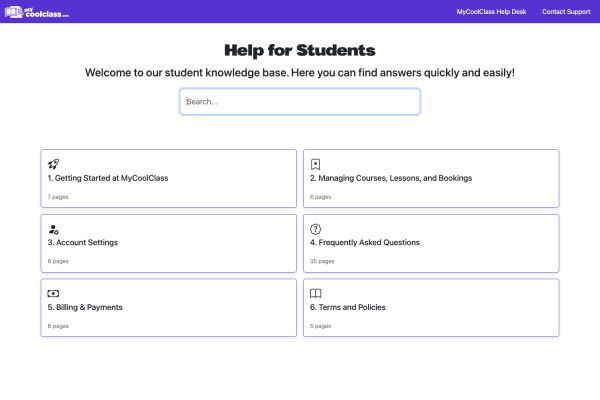 Knowledge Base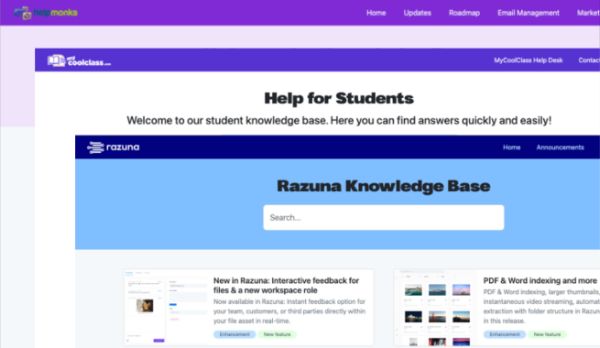 Create as many public and private knowledge bases as you need. Brand your knowledge base with your logo, colors, and fonts. Your knowledge base is fully integrated with your Helpmonks account and hosted on our secure servers.
Live chat widget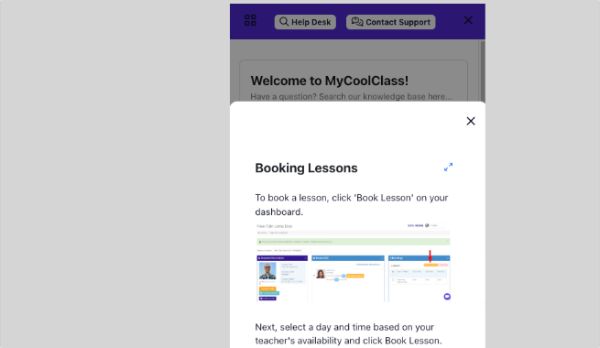 Provide real-time customer support with the Helpmonks live chat. You can also use the live chat widget to collect customer feedback. Live chat is integrated with your Helpmonks knowledge base to create an instant support experience.
Announcements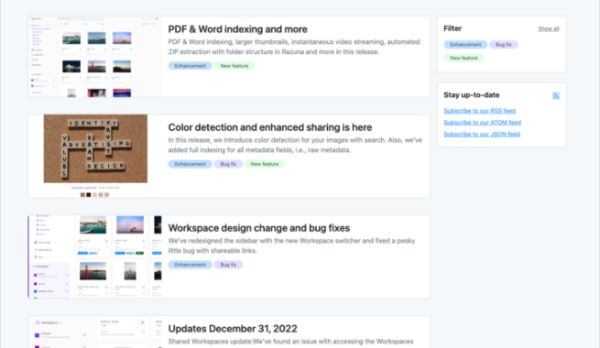 Use the announcement section to communicate important updates to your customers. Announcements are visible on your knowledge base and prominently within the live chat widget.
Roadmap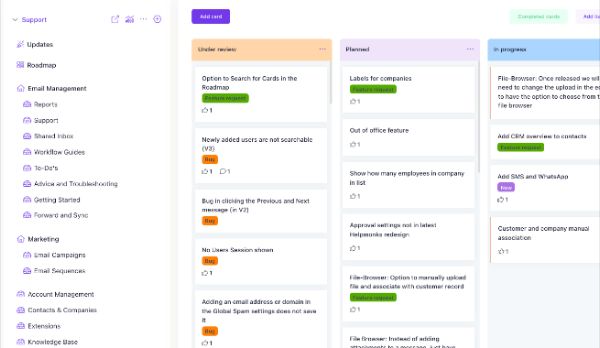 Use our unique roadmap feature to keep your customers up to date with your product roadmap. Share it with your customers and let them vote on new features, leave comments, and submit ideas.
Get insight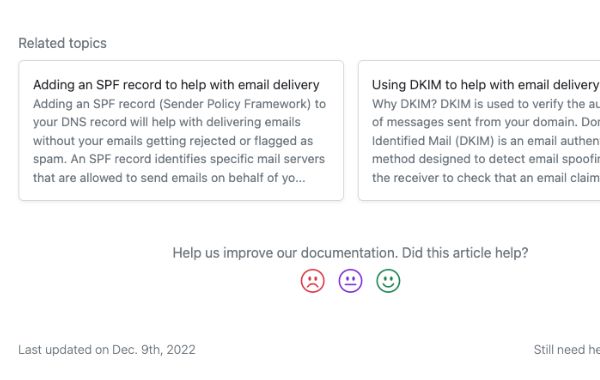 Encourage your customers to share their opinion. Capture valuable insight from those who use your products daily or are just getting familiar. Show related articles to inform your customers even further.
Fly High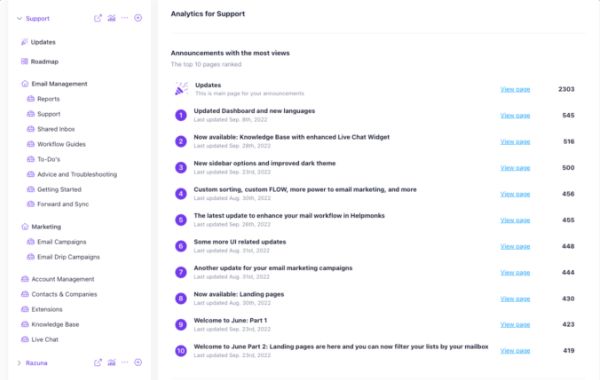 Get a bird's eye view of your communications and how they were received. With Helpmonks, you can see how many customers use your knowledge base which articles they read, what they search for, and much more.
A shared mailbox for sales
Contacts naturally flow into your email CRM, where they can be added to a pipeline to kindle a relationship, put on an email sequence for automatic follow-up, or marked with a reminder to decide at your leisure.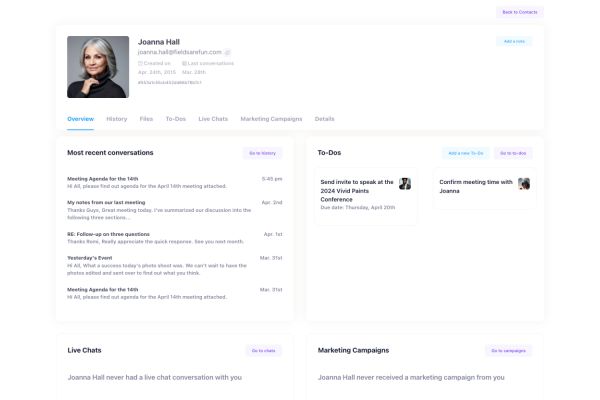 Contact management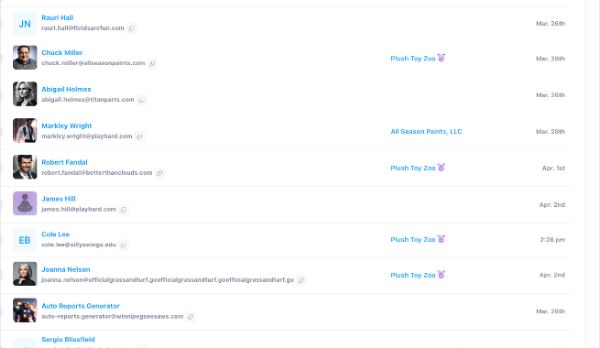 See all your customer interactions in one place. With Helpmonks, you can see all your customer conversations, emails, and notes in one place. You can also add notes to your contacts and assign them to your team members.
Company management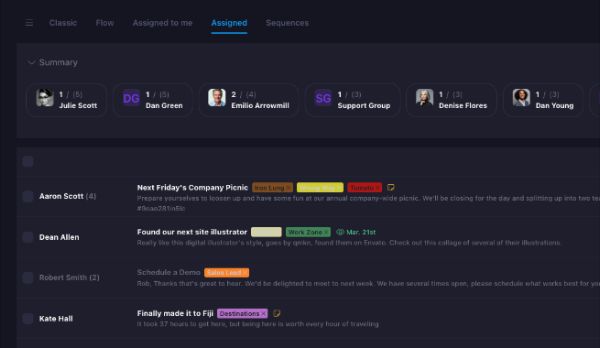 Helpmonks creates a company profile for every contact. You can add notes and custom fields to your company profiles. See all your customer interactions with a company in one place, including all emails, chats, notes, and attachments.
Find all your files in one place
All attachments from emails and chats are automatically cataloged and searchable. Share files with your team and customers and be notified when your files are downloaded or viewed. Additionally, you can upload any files to your Helpmonks account and create a cloud file storage for your team.
Attachments unite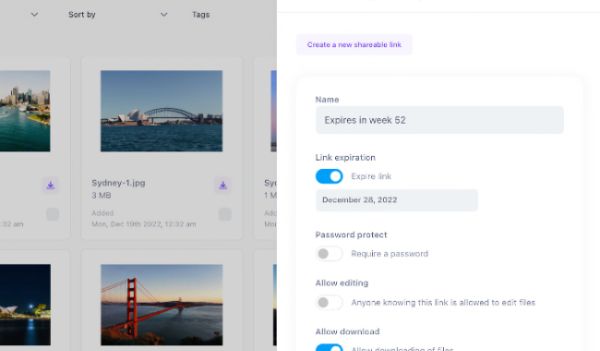 Every file from your customer is stored and organized within your account. Manage and access all your attachments from a central location. With files searchable by type, contact, company, or even color, there's no need to hunt for attachments (anymore) in your email client.
Your cloud file server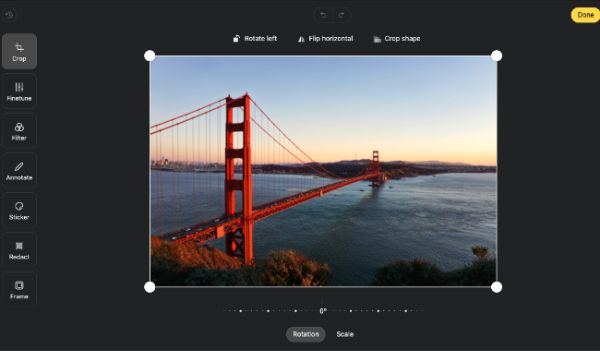 However, there is so much more. The Helpmonks file server is a complete Digital Asset Management system. Use it to edit images online, stream videos, store your marketing collateral, share files with clients, create dedicated customer portals, and much more.
Here's what you get with Helpmonks
We created Helpmonks to be the foundation for your customer engagement. Use it to collaborate with your team on customer service and marketing, increase sales, and create a hub for all customer interactions.