Create winning email campaigns
Helpmonks helps to create impressive email campaigns and increase your conversion rate.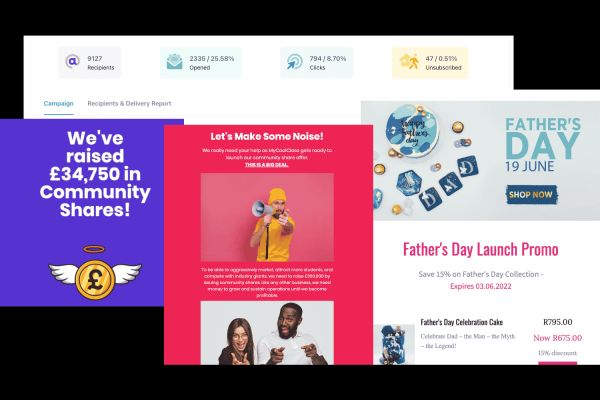 Email marketing for small businesses.
When you get a Helpmonks account, you also get a powerful email marketing platform that let's you send out newsletters to your customers, including profile and unsubscribe pages.
With Helpmonks everything is in one place. Don't worry about updating your contact or wonder if your email campaign had an effect on your sales. It's the perfect tool for sales and marketing teams.
Simplify marketing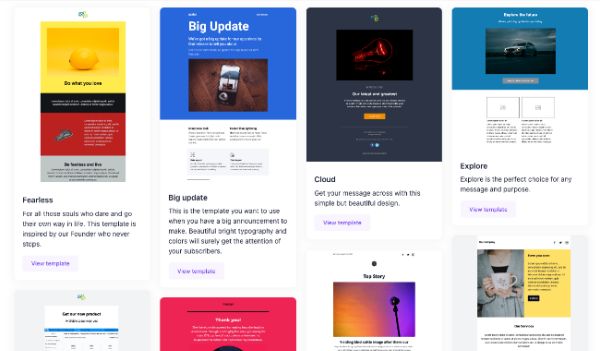 Creating your email campaign with Helpmonks is straightforward. Choose a template from our extensive library of pre-made templates, or bring your own. Then write your text, and send your newsletter—no multiple screens and no fuzz. An email marketing software that simply works.
Customer engagement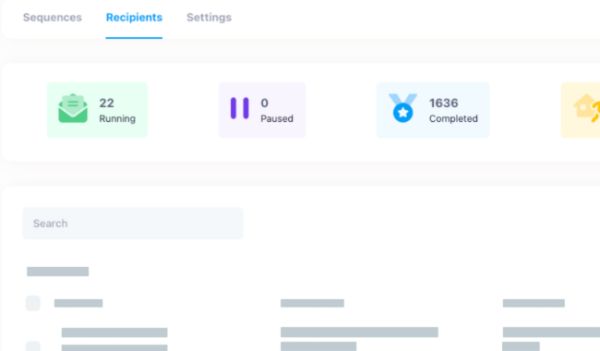 However, we don't leave you alone after sending your email newsletter. See how many people interact with your email content. How many subscribers click on your links, and if the are opening your emails. See in real-time your click through rates, if they visited your landing page, or if your call to action has the desired effect.
Email lists made for selling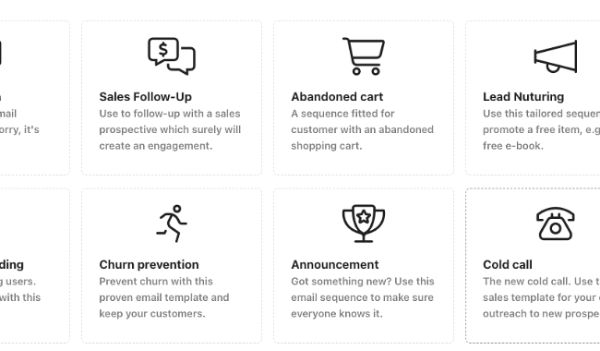 Just adding contacts to your mailing lists is so outdated. With Helpmonks you get intelligent marketing lists that automatically update based on tags or other events (you can also use the API).
Mailing list superpower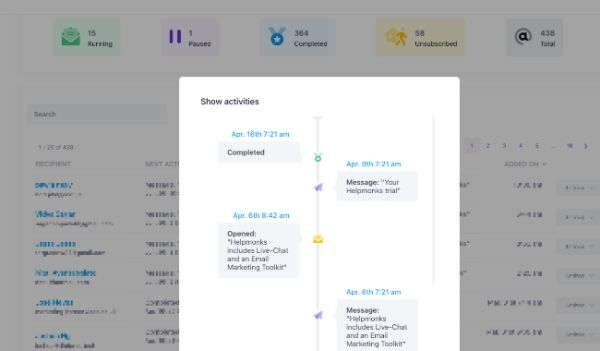 You have superpowers in your hands by tagging contacts, and your distribution lists get updated automatically based on the tags you add or remove to your contacts. No more tediously maintaining a mailing list.
Email validation built-in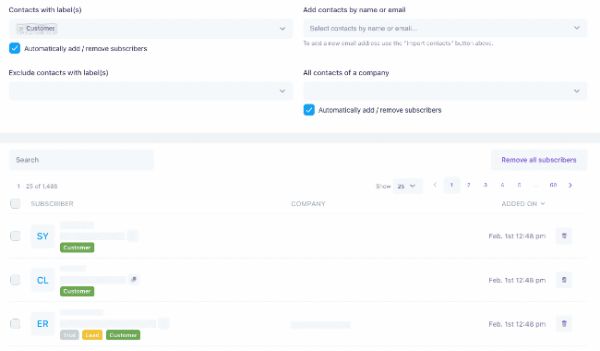 A good email deliverability score is the holy grail of your email marketing campaign. However, one of the cornerstones to increasing your delivery rate is to verify your contacts constantly. However, who has time for that? That's why we bundled our first-class email verification service with Helpmonks.
Email statistics for the win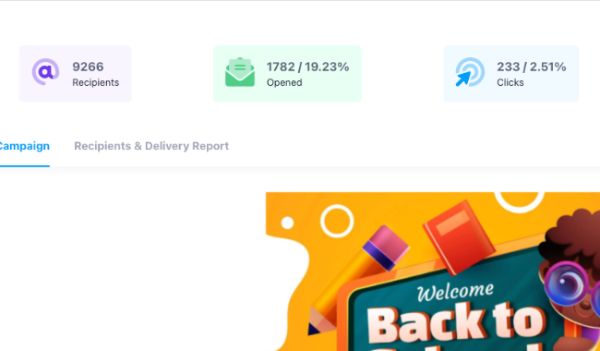 Everyone can send out winning email campaigns with Helpmonks as we provide in-depth email analytics for every campaign you send. Analyze what works for your customers and how many links they clicked, and adjust on the fly.
The bigger picture.
The email campaign software is part of the Helpmonks all-in-one customer engagement platform. With Helpmonks, you get a shared inbox, live chat, email marketing, knowledge base, and more in one place.