The Helpmonks story
Helpmonks is built and run by people who genuinely care about you being successful. Read about our story, the team, and what the future holds for the Helpmonks Customer Service Tools.
The story behind Helpmonks
In 2015, Nitai Aventaggiato — a serial entrepreneur who is also the founder of Razuna — announced that he is launching his sixth company to disrupt the email management software space for teams.
The announcement ultimately lead to Helpmonks as we know it today. Of course, many things have changed since 2015. However, the ultimate mission —
to empower every organization to benefit from a shared inbox solution

— is still deeply embedded and drives every product decision.
Helpmonks mission is to deliver a product that is hopefully a joy to use and, at the same time, useful to you and your team. Apart from that, we also care about being socially responsible to our customers and our employees. Helpmonks manages a workforce that consistently is made of 50% men and 50% women.
How it all started.
Just like everyone else, our founders were using email to communicate with customers. However, as the team grew, they realized that the constant email flow became unruly. Emails made their way into spreadsheets (horrible decision). From there, the emails made it into a ticketing system (well, more of a monster when you think of Jira).
While a ticketing system might suffice for the development team, it's highly complicated when you start interacting with customers (you know the ones who contacted you by email at first). Something had to be done.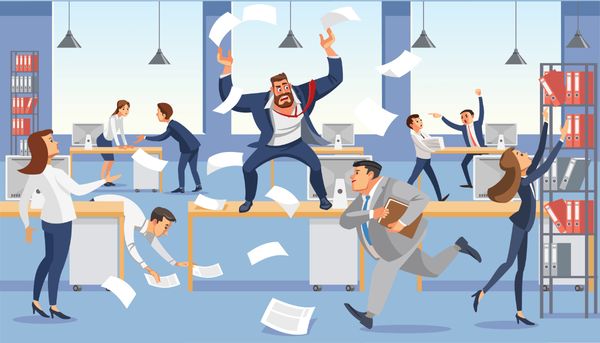 Keep it simple.
Given that we all had our fair share of experience with handling emails, we knew from the very start, that Helpmonks should not be a complicated system. Hence, Helpmonks positioned itself as an email management software solution for creating shared inboxes for teams.
The goal of Helpmonks is not to replace a ticketing system, helpdesk, or CRM but instead to complement existing stacks. To quote our CEO again, "We wanted to avoid dictating the current workflows of our users, and instead make Helpmonks integrate with their established procedures".
The goal of Helpmonks should be to allow its customers to continue using their current tools and email clients. Besides, Helpmonks should be made available to every customer, independent of their requirements.
Another goal was
always to build our product around the customers expectations

.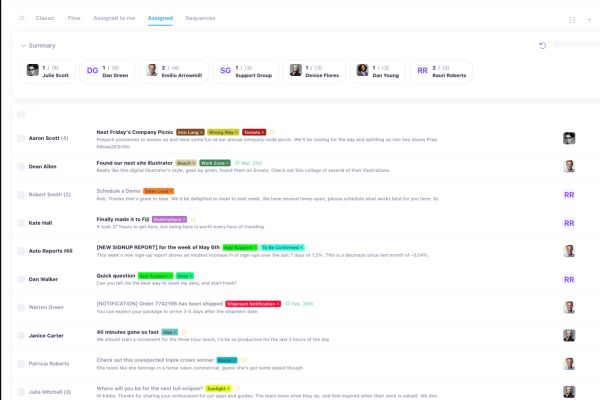 Helpmonks today.
Today, we are excited to see that many of our initial requirements have been met. Some even beyond our expectations. Helpmonks is used by thousands of organizations worldwide, and we are processing millions of emails daily.
Our constant customer-first approach has brought many features to a holistic shared inbox approach. As such embedded in every shared mailbox are tools like Live-Chat (with push notifications and targeted messages), an advanced Knowledge Base with options to create public or private doc sites, announcement or roadmaps, the option to send Email Marketing Campaigns, and Email Sequences.
In December 2022, we finished the migration and integration of our beloved Digital Asset Management System - Razuna - into Helpmonks completing a five-year mission to provide the best customer engagement software on the market today.
We are proud to say that many of our customers tell us —
Helpmonks just works

.
Save big with Helpmonks.
Replace a bunch of apps with Helpmonks. See how our pricing compares:
Helpmonks
You already start saving with our starter plan from day one as every plan comes with all features.
Your shared inbox tool
Includes Knowledge Base, Live Chat, 5 users
Your email marketing tool
10,000 contacts, email automation, landing pages, etc.
$180
All your other tools
CRM, Dropbox, Google, Office 365, etc.
$360
Get more done.
With Helpmonks everyone uses the same app at the same time. One place to get work done and not all over the place. Using Helpmonks goes beyond the price.
Helpmonks is here to make you successful.
Here's what you get with Helpmonks
We created Helpmonks to be the foundation for your customer engagement. Use it to collaborate with your team on customer service and marketing, increase sales, and create a hub for all customer interactions.