An email platform made for small businesses.
Founders rejoice. An all-in-one email platform with integrated email marketing.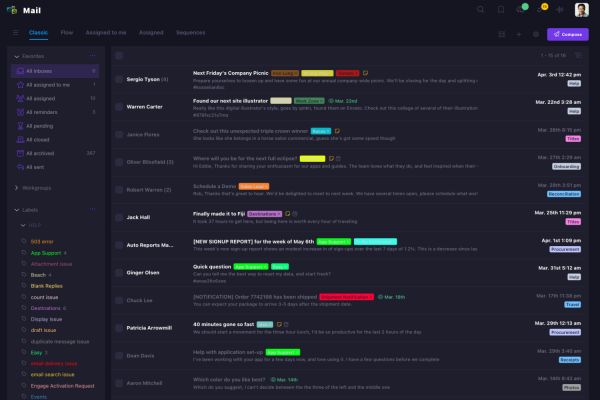 Helpmonks is the best email platform for small businesses.
Our email platform software seamlessly integrates with every email service and works with every email client.
Furthermore, as an all-in-one email platform, Helpmonks keeps all your communication in one place, all team members are always updated, provides tools for customer service, and helps to increase sales.
Forward and be done.
Just forward your email to your Helpmonks shared inbox. We care for the rest (works with Google Groups, any distribution list, or the Helpdesk ticketing system).
Your shared mailbox will become accessible to everyone on your team instantaneously, ensuring a transparent service desk that helps your team deliver the best experience for your customers.
Read the shared inbox vs. email comparison or how we compare against Zendesk (or any other Support Ticketing System, for that matter).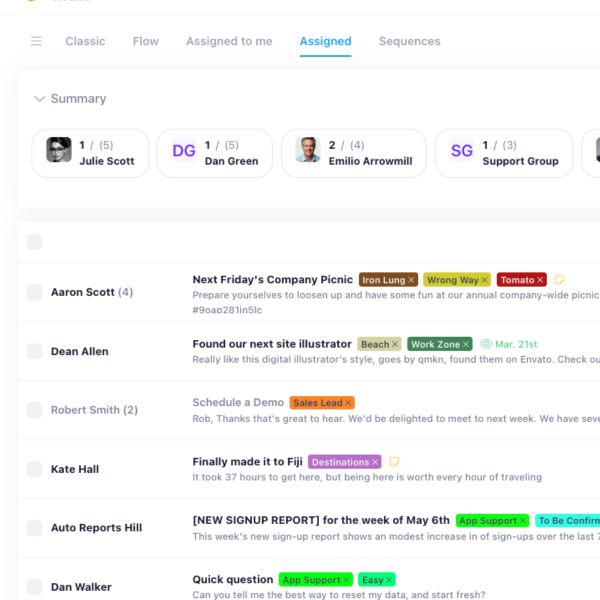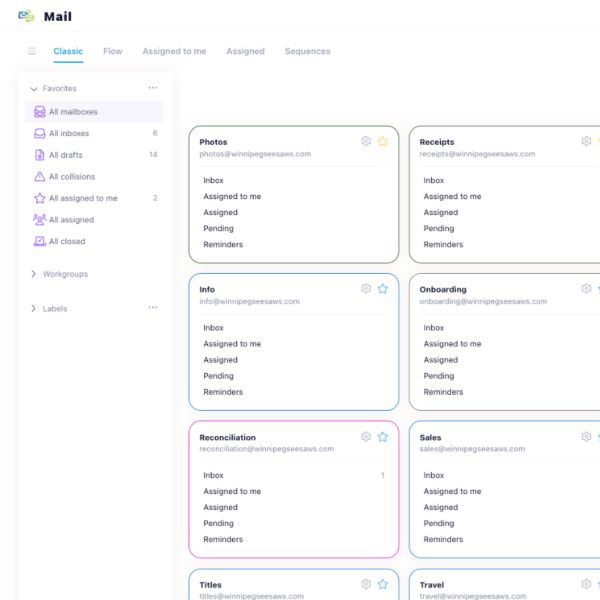 All email services supported.
Been looking for a shared mailbox in Office 365 or a Google group?
Helpmonks integrates with any email provider, allowing you to continue to use the email service you're already familiar with, while enhancing your email communications with the team collaboration features of a shared inbox.
Works with every email client.
Assign conversations to co-workers, set a reminder for yourself, or embed internal-only notes in the conversation for your team to view. All this from within your current email client.
No matter if you use a Gmail shared inbox, an Outlook account, or a Microsoft business email account. Helpmonks does its magic behind the scenes, fully transparent to you and your customers.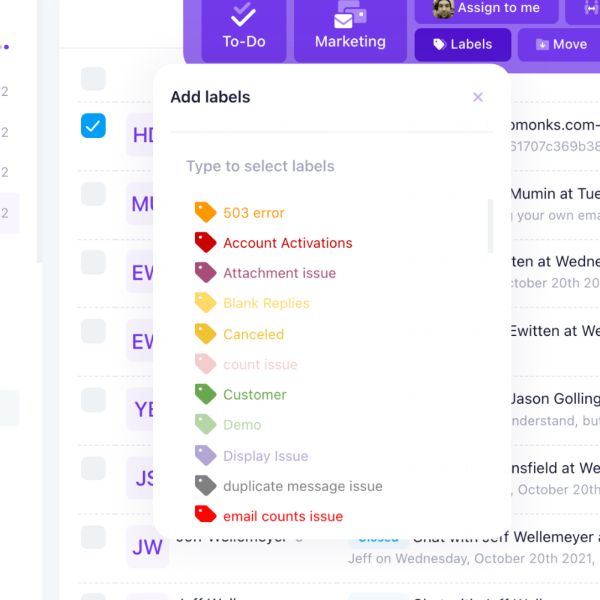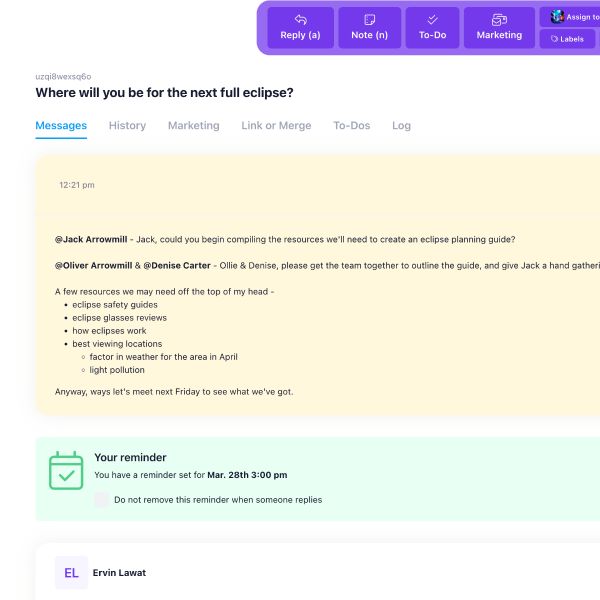 Anywhere. Anytime.
Helpmonks uses the latest web technologies and is available on every platform and device.
Helpmonks can be installed as an application on your Windows, macOS, ChromeOS, or Linux desktop. Furthermore, Helpmonks works on your Android, iPhone, and iPad too.
Moreover, Helpmonks offers the same functionality, independent of which platform or device you and your team use. You will always have the same experience and always see the same results. Anytime. Anywhere.
We are all humans.
Your customers are human. Treat them with respect and don't burden your customers with your internal numbers that your ticketing system requires.
With the Helpmonks customer engagement platform, your customer won't get a generic email with a support ticket number or be forced to sign into a ticketing system to track an issue. Your customers won't even know you are using a shared mailbox from Helpmonks.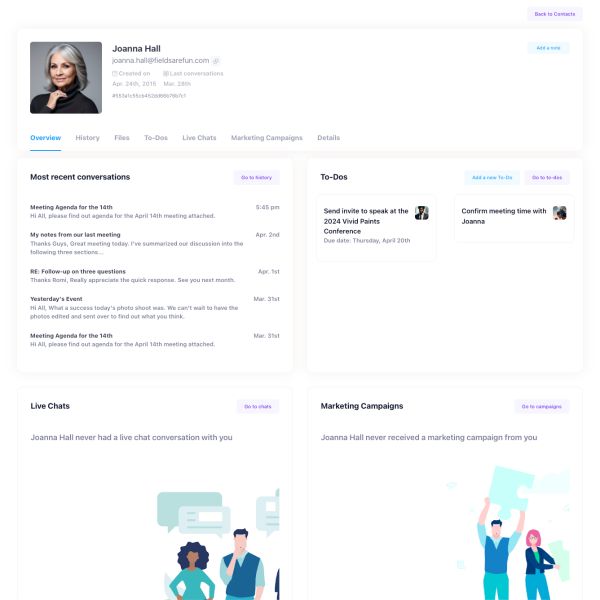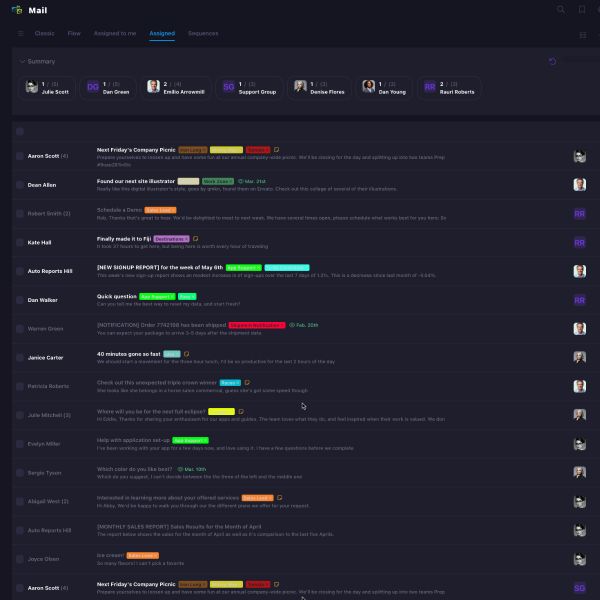 Be in control.
Your emails belong to your organization. That's why Helpmonks comes with built-in security features.
Protect your users by enabling Two-Factor (2-step) Authentication. Additionally, Helpmonks supports authentication with hardware keys such as those from Yubikey.
Helpmonks also supports Single-Sign-On (oAuth) and SAML authentication. Our oAuth authentication allows you to embed Helpmonks into your software stack.
Finally, IMAP sync will automatically store all your emails on your email server.
Say goodbye to spy trackers.
Helpmonks is a privacy-first company. We don't track you, we don't sell your data, and we don't use any third-party trackers (we actively protect you from spy-tracking too!).
Helpmonks is in full control of all its servers and is GDPR compliant. We are also compliant with HIPAA.
Helpmonks is a privacy-friendly alternative to other email platforms.