Save 3.5 hours each week with our powerful email task management.
Stay on top of your tasks with our team email task management software.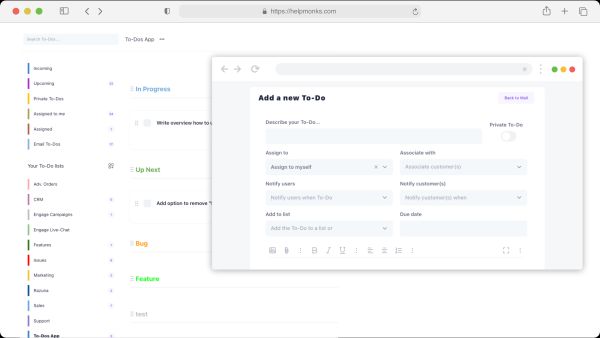 Collaborate efficiently and keep your email tasks on track.
With the Email ToDo app embedded in your shared mailbox, all your email tasks become neatly organized in one place. The to do list for teams is globally present in your shared inbox, your team doesn't need to juggle multiple systems to accomplish their tasks. All tasks are available for everyone to see.
As Helpmonks works with every platform, your Email Task lists are automatically synced to all your devices too. Work from anywhere, work when you want.
The perfect ToDoIst email alternative.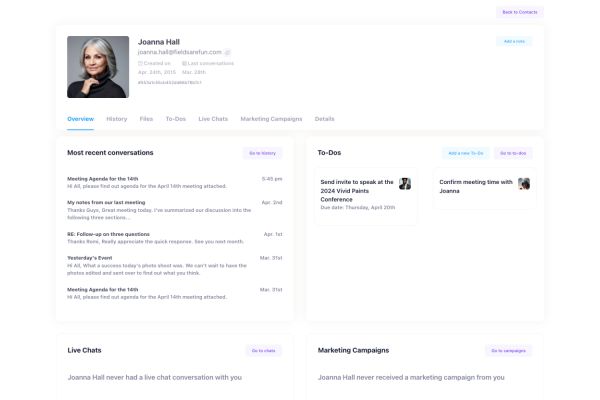 No context switching and no need to send a todo email. Always available and integrated into your shared inbox.
While ToDoIst is a great app, any task loses its relationship with the email, company, and contact.
Not so with the integrated To Do list for teams in Helpmonks. Every task is associated with an email or a customer and stays up-to-date with any new email. Besides, you can assign a task, collaborate, and have complete control of any given email task.
Collaborate on email conversations with ease.
The Team To-Do app enriches the collaboration between all team members. Create and easily assign a To-Do to an individual team member from any email.
With To-Dos for Teams, you can capture anything that needs attention. The To-Do management app is available throughout your shared mailboxes in Helpmonks. Besides, you can create individual tasks, visible only to you, to keep everything in one place.
The Team To-Do list is the perfect app when you delegate several tasks to multiple people for an email.
Scale your team tasks output.
Add context to each email thread. Add a task for yourself or someone else. To organize your tasks better, categorize them.
Within the overview of your To-Dos, you can filter them by category or by their assignee.
Are you constrained by time? Give a To-Do a due date to help your team prioritize tasks.
Besides, every email task can be assigned to team members. Furthermore, you can choose who should be notified. Moreover, you can also notify anyone else by adding their email address.
Work from anywhere at anytime.
The To-Do email app is globally accessible in your shared inbox. Everything you need to know about an email task is always available. Of course, from there, you can easily navigate to a related email conversation or complete a completed ToDo.
When a task needs more information or further discussion, use the comments to fire off a question or respond with an answer quickly. Comments are related to the email task and do not clutter up other to-dos or related email conversations.
Powerful Email Task Management.
Keep track of each task for each member of your team. Coordinate with your team when and how to reply to your customers. You can assign each task to a team member, so you can still control the email conversation itself.
Create and delegate your ToDos like a zen master and acknowledge that everyone knows what to do. The Helpmonks Team Email list app lets you control your customer service. Achieve a true Email Zenbox in no time.