One space for email, marketing, and customer relationships
Helpmonks is an all-in-one customer engagement platform with email management, email marketing, knowledge base, email CRM, and more.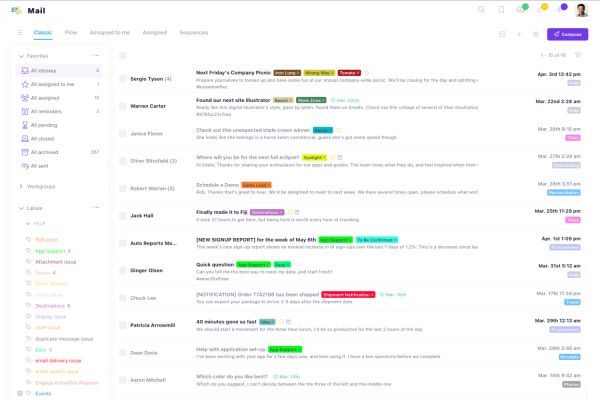 Unlock the power of customer engagement with Helpmonks
Thousands of businesses have already made Helpmonks their go-to choice for customer engagement. Our all-in-one suite is designed to make communication effortless, tasks simpler, and help you to support your customers.
With Helpmonks, you manage your team email with a smart shared inbox, use live chat for sales or customer support, send stunning email marketing campaigns, and leverage the power of email sequences to engage with customers.
The integrated email CRM allows you to track your sales leads from the moment they enter your system. Easily keep track of your sales leads and ensure that you never miss a sales opportunity.
Finally, our knowledge base software helps you to help your customers or to create an internal help center.
Here's what you get with Helpmonks
We created Helpmonks to be the foundation for your customer engagement. Use it to collaborate with your team on customer service and marketing, increase sales, and create a hub for all customer interactions.
Email management for successful teams
Helpmonks features a powerful email management software to work together on sales, marketing, and customer support. There's no need to forward emails to each other or wonder who is doing what. Everyone is always on the same page with our customer support software.
More sales & marketing for (a lot) less.
Sales and marketing is at the heart of every successful company. Helpmonks, is here to help you with its integrated email marketing platform. Send beautiful email campaigns and leverage email sequences during the customer journey. All within the same app.
Email Marketing Campaigns
Sending email campaigns is as easy as drag & drop with Helpmonks. Choose from a large library of pre-made templates, create your text, and send your newsletter. Oh, and did we mention, we include unlimited sending.
Engage customers and grow your mailing list with ready-made email capture options like landing pages, pop-ups, and lead generation forms.
More on email campaigns with Helpmonks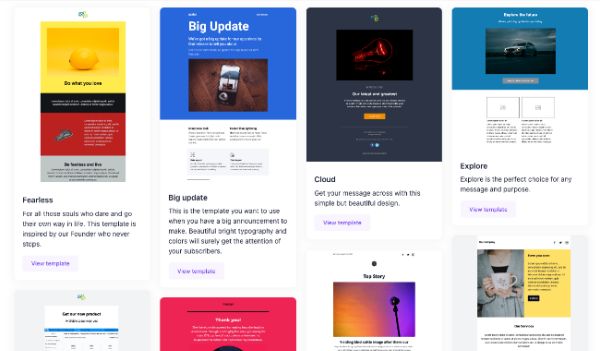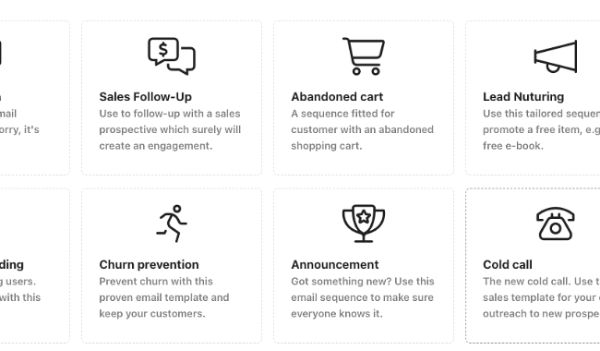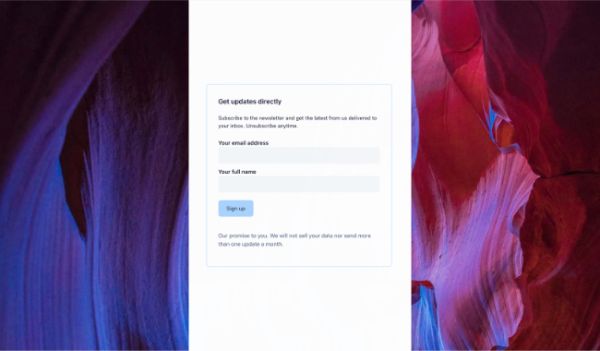 Landing pages
Create beautiful landing pages in minutes with our free landing page builder. Your subscriber form is just a start to connect with your customers in Helpmonks.
More about landing pages
Delight your customers.
Every Helpmonks account includes a powerful set of customer engagement tools to create outstanding customer experience.
Save big with Helpmonks.
Replace a bunch of apps with Helpmonks. See how our pricing compares:
Helpmonks
You already start saving with our starter plan from day one as every plan comes with all features.
Your shared inbox tool
Includes Knowledge Base, Live Chat, 5 users
Your email marketing tool
10,000 contacts, email automation, landing pages, etc.
$180
All your other tools
CRM, Dropbox, Google, Office 365, etc.
$360
Get more done.
With Helpmonks everyone uses the same app at the same time. One place to get work done and not all over the place. Using Helpmonks goes beyond the price.
Helpmonks is here to make you successful.