Email Management for non-profits and open source projects.
Get the best email management software for your non-profit and open source projects on us.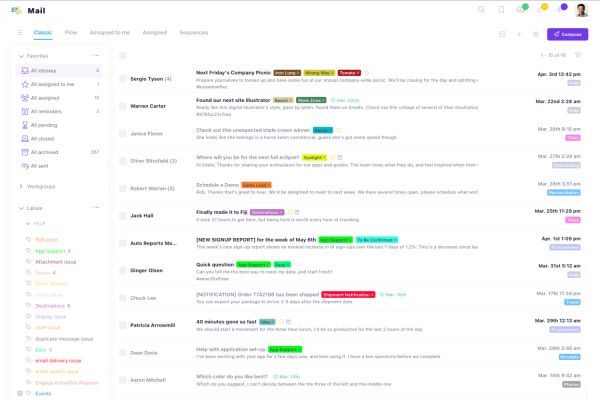 Here's the deal
Since the successful launch of our nonprofit programm in 2016, we continue to support non-profit organizations worldwide with our first-class customer engagement tool.
Building a non-profit organizations can be challenging and you need the best tool to reach out and stay in contact with your community. Helpmonks has been built with this in mind. Under the non-profit plan, we provide our the entire software with a 50% discount. This applies to all our plans.
If you are a qualifying open source projects, we will be happy to provide our the Helpmonks Hosted Edition (SaaS) free of charge.
How to get Helpmonks with a discount?
Programm Qualifications
We purposely do not list requirements for qualifications, as we evaluate each request individually before making a decision. During the decision period we may ask for additional details.
If you are applying for an open source project, please make sure that your code is publicly available (Github, Bitbucket, etc.) and that there is legit proof of your project in use. Commercial open source projects will not be accepted. If you make money, it is only fair to pay.
If you previously paid or are currently paying for a Helpmonks account we can't refund invoices. Upon approval, you will no longer receive invoices.
We reserve the right to terminate this program or to cancel your account at any time due to abuse of the account or under other circumstances. However, we will first contact the individual(s) in question to try to ameliorate the situation.
We worked hard to make Helpmonks. Please do not abuse this program or send us requests for free use if you are a for-profit organization. Play fair.