84% of customers agree that customer service is one of the most important factors that they take into consideration when they're deciding whether or not to buy from a company. Alone, this proves just how impactful and important customer service experience is to today's customers.
That's why we're talking about it today.
Customer service for small businesses is even more important. One small issue can take down a small business. So, small businesses have to work even harder to create an enjoyable customer experience.
If you want to learn more about the customer service experience and how your business can make a great experience for all customers, keep reading. We have everything you need to know.
What Is Customer Service Experience?
Customer service experience is the association that customers make between a company and the experiences that they provide their customers with. Whether it's a one-on-one interaction with an agent or a personal interaction with a product or service, the customer service experience is important.
Most recently, customer service has become more public and open than ever. There are many factors that go into the modern-day customer service experience:
Phone support
Email support
Self-help knowledge base
Live chat
In-person helpdesk
Social media interaction
Direct message responses
Post responses
Comment interaction
To be successful in the realm of customer service experience, you need to conquer all of these platforms.
Bonus tip: create powerful customer service templates for email, live chat, and more to help your team get on top of issues faster and easier.
Why Is Customer Service Experience Important?
If you want to retain customers, you need past customers to want to buy your products and services again. To do this, those customers need to have had a good customer service experience.
A beneficial customer service experience does a few things:
Allows you to interact with your customers
Allows you to fix problems as they arise
Allows you to save tattered relationships
Allows you to help a customer who is having problems with your product or service
Allows you to build relationships with existing customers
Allows you to create new relationships
The list goes on and on.
By taking the time to build a model of trustworthiness and reliability around your company, customers are more likely to stay and give you more of their business.
Plus, they're more likely to go around and tell others about their experience with your company. This gives you even more customers.
If you can build worthwhile relationships with existing customers, you'll find that those existing customers will lead to more customers in the future. In today's world of consumerism, it's more likely to share information about a brand between people.
Whether it's through an online forum or word of mouth, people are talking about your business. You need to worry about whether they're saying good things or bad things.
Recommendations, reviews, and opinions can make or break a business. You and your entire team have to stay on top of these if you want to grow successfully.
How Do I Handle Customer Complaints?
There's no way that you're going to be able to satisfy every single customer. No matter how many refunds, replacement, or freebies you give out, there's likely to be someone that just won't let something go.
However, that doesn't mean that you shouldn't try to handle customer complaints. In fact, you should make it public information that you're aware of and working to solve existing complaints.
No matter what, you should always have a game plan for how your company is going to address complaints. The faster your company reacts, the better.
One of the most important things to plan for is the advancement in the chain of command. When a customer is upset, they're likely to ask for a manager or another higher-up employee to speak to. Your front-line staff needs to know who to send that customer to, so you need to make a customer chain of command.
By having a clear procedure for where to send complaints, you'll be able to handle them better.
Another important quality is how you respond. Yes, you should respond quickly, but you should also have a good response when you do choose to respond.
You can't say sorry and move on. You have to have a template to follow, like this one:
Acknowledge the issue
Apologize for the issue
Offer a solution (or many solutions) for the issue
Thank the customer for pointing this out
Reassure the customer that you will do anything you can to resolve the issue
Take this template and run with it. The better you respond to complaints – whether online or in-person – the more likely it is that past customers will come back again.
The Secret of Online Complaints
Online reviews are becoming more and more popular. In fact, 93% of consumers say that online reviews influenced whether or not they purchased something. Even more, 97% of consumers use online media when they're looking to buy something.
The bottom line is that people are looking at your online presence. They can see what others are saying about you, whether it's in an online review, a comment, a tagged post, or another platform.
This is why you need to keep up with your social media. Respond to comments, interact with tagged posts, and listen to what people are saying about your company.
If you find that people are saying negative things about your company, you need to get on top of it before it becomes another viral post.
The best part about responding online is that everyone sees it. Potential customers will be able to see how you responded to negative comments and posts.
Keep in mind that this can be a good thing as well as a bad thing.
Since potential and current customers can see what you're doing, you need to be even more aware of what you're saying. Of course, we expect that you would be kind and helpful to the customer either way, but you've got more eyes watching you online than you would on a private phone call or email string.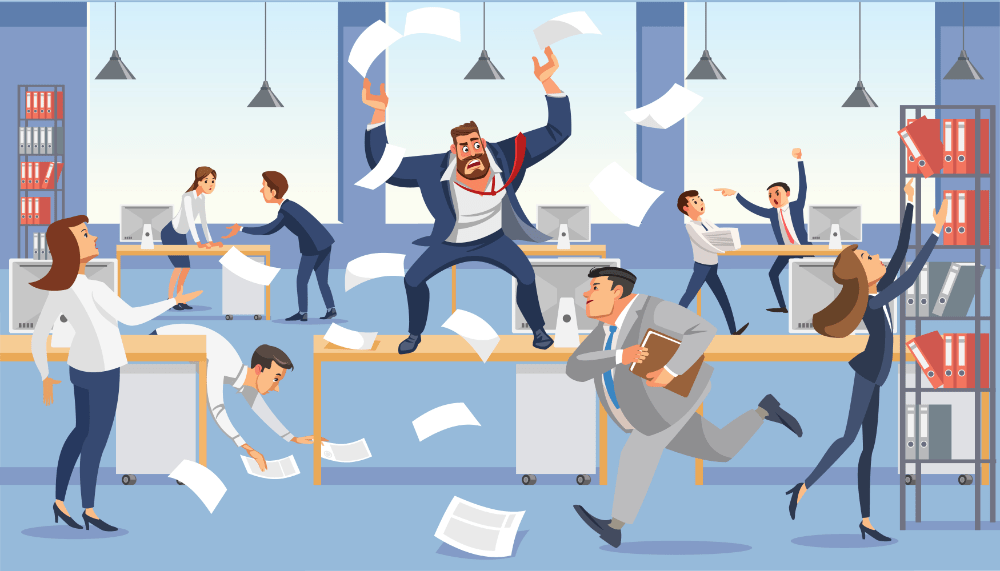 What Are Some Good Customer Service Tips?
Getting a hold of the customer service experience isn't easy. You might just think that you have to be nice, but that's not it. While being nice is helpful, it's not everything.
There's much more that you have to take into account when you're trying to impress potential and current customers.
1. Communicate About Everything
When in doubt, say it. Even if you've posted about something five times, say it again. If people are asking about a question that you answered a week ago, share that information again.
If anything, overcommunicate.
You're always going to have those people who are asking a question that you just answered. Have the patience and understanding to answer their questions and share what they want to know.
Never get snarky or accuse them of not listening. Too many companies assume that customers see all of their posts or read all of the comments. This can damage your relationships with your customers.
Plus, if you don't want to make another post answering the same question for the seventh time, you can just share the post with the person who is asking the question. Pointing them to a reliable resource is just as good as answering the question yourself.
Share this information using email marketing, social media marketing, and more.
2. Offer Solutions to Issues
No matter what the problem is, you need to present a solution. If someone is complaining that a product isn't working, you need to present one or a few things that they need to check. If someone says that something is broken, you need to offer a refund or replacement.
If you don't offer a solution, you aren't being helpful. It doesn't matter how many times you say sorry. You aren't being any help if you aren't giving the customer some kind of answer to their question or problem.
3. Try to Relate to the Customer
Put yourself in the customer's shoes. Think about what your customer must feel like whenever they're complaining about something.
Maybe you're selling baby bottles and a mother is complaining because the bottle cracked open. Think about that situation: you have a hungry and crying baby, a broken bottle, and perhaps there are no other clean bottles to use.
That's a terrible situation to be in, and you – as the company – should recognize that. Offer a replacement and a freebie to go with it. Perhaps, you'll send the mother a pack of three so that she has plenty next time.
By placing yourself into your customers' situations, you'll be more likely to give solutions that make a real impact.
4. Be Reliable
Your customers should never feel like your company isn't living up to its word. No matter what the situation is, your company should follow through on its promises.
If you say that a customer is going to get a refund, your customer should get a refund. If you say that you're going to discount a product this weekend, that product should have a discount.
In any and all situations, your company should keep to its word.
This includes the reliability of your products and services. They should work and stay sustainable for long periods of time. Your customers should be able to rely on your products and services over time.
5. Respond Quickly
Response time can tell a lot about a business.
While we don't expect you to respond to every comment in five minutes, we do expect you to honor the 24 hours on weekdays and 48 hours on weekends rule. This means that you're going to respond to a complaint that someone made Monday through Thursday within 24 hours. Likewise, you're going to respond to a complaint that someone made Friday through Sunday within 48 hours.
Your company should also offer live chat to boost conversion rates and solve problems in real-time.
6. Personalize Your Customer Service
Personalization is crucial when you're responding to customers. If you're not calling customers by their name or including information that pertains to their specific situation, they're going to think that you're only using a template to respond to their complaints.
Using templates isn't bad, but you shouldn't forget to include someone's name or particular problem within the template. Calling them by name and including their specific complaint shows that you took the time to make a response for them rather than copying and pasting a prior response.
7. Praise Helpful Staff Members
If you notice that a staff member is handling customer complaints extremely well, you need to take the time to thank them. Staff members that take the time to interact with customers are the reason that your company is still retaining customers and making sales.
Plus, you'll push these staff members to keep doing great work like this if you take the time to thank and reward them. This will lead to more great customer interactions and more sales.
8. Never Accuse Your Customers
Lastly, we want to highlight accusations. When customers make complaints, many companies try to dismiss the problem or blame the customer for doing something wrong. Whether it's so that the company doesn't have to replace an item or doesn't feel responsible for giving a refund, this kind of behavior only makes customers more furious.
Angry customers are extremely likely to tell their family and friends about poor experiences. This means that you're hurting your relationship with the customer as well as those relationships with everyone else that that customer knows.
You should never accuse your customers of doing something wrong. Simply offer solutions to solve the problem.
Software to Track Customer Service Experience
Tracking customer service experience becomes even easier with customer relationship management software. Our team here at helpmonks is determined to make managing your customer relationships easier by combining your email, live chat, to-do list, marketing, and more into one system. You can keep track of everything with one tool.
Take control of your customer relationships today and watch how your company's reputation flourishes.