A Knowledge Base Platform built for growing businesses
With Helpmonks knowledge base software, you can easily create a self-help center that will amaze your customers.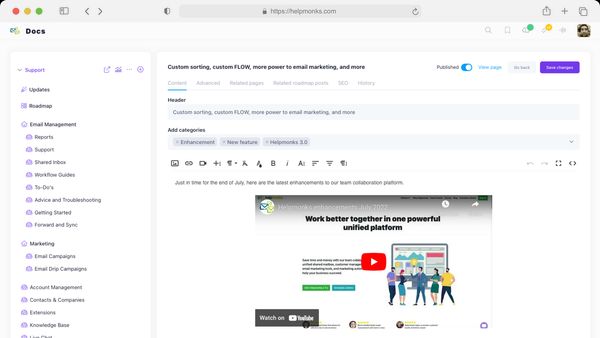 Launch a help center and increase customer satisfaction instantly.
Scale your customer support without increasing the cost. Help your customers with a self-service knowledge base to solve problems.
The Helpmonks knowledge base software is intuitive and user-friendly, making it simple to get started and build a resource that will provide your customers with everything they need to know about your products or services.
The live chat integration provides on-site help, push notifications, and live support.
Leverage the unique Announcement and Roadmap options to enhance your knowledge base and turn it into a destination for your customer community.
Help customers by helping themselves
Reduce your support volume with a knowledge base designed for customer self-service. You can create public-facing help centers or internal knowledge base sites. Each knowledge base site has custom branding, style, colors, home page, and domain.
Create a knowledge base and instantly reduce the support tickets for your customer support team. Plus, a good knowledge base will automatically improve your customer experience.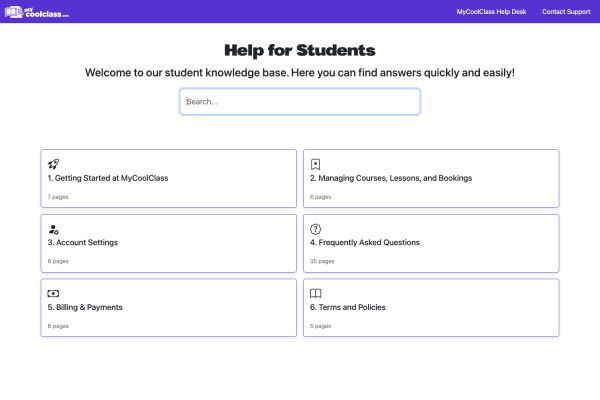 Live chat widget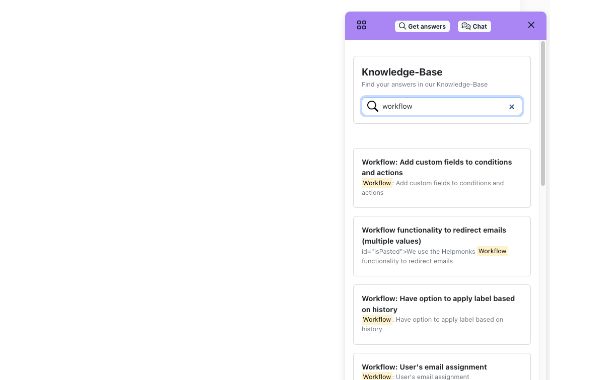 With the Helpmonks Live Chat Widget, your customers can easily find answers for your products or services. All help articles are searchable and available in real time.
Furthermore, support agents have access to all knowledge base articles within Helpmonks. They can add them with one click to a chat reply or within email replies.
Targeted Messages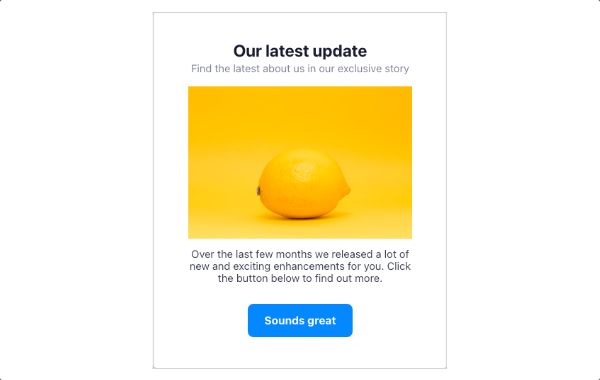 Promote product updates or special promotions with our dedicated push notification feature. Proactively reach your customers with targeted messages at the right time.
Use your contact labels or properties to issue notifications or announcements to a dedicated customer base at a time. Target your customer with our message features without any rate limits and create better relationships.
Lighting-fast search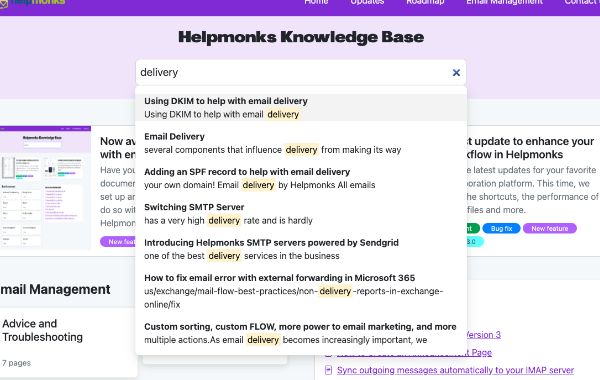 Search the entire knowledge base, not just help article titles, with an intelligent AI-powered search engine that returns context-sensitive results in milliseconds.
Our artificial intelligence-powered search automatically suggests help articles even if the user mistypes a word and highlights all relevant documents. It makes it easy for customers to find the information they are looking for and answer questions quickly.
Powerful Analytics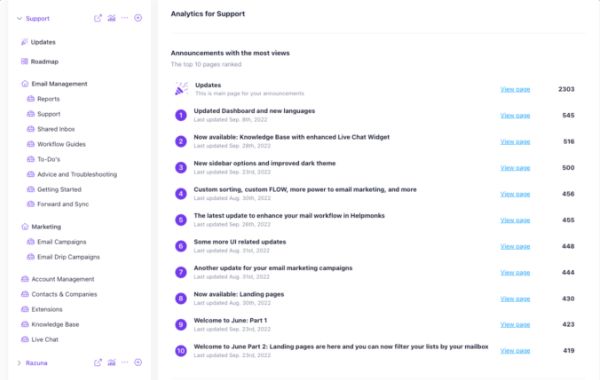 Learn what your visitors are looking for and where your knowledge base traffic is coming from.
Get a deep dive into how your customers interact with your content with in-depth analytics in real time.
Adjust your content with a custom SEO setting per page so that your knowledge base ranks perfectly in search engines.
Rating & Feedback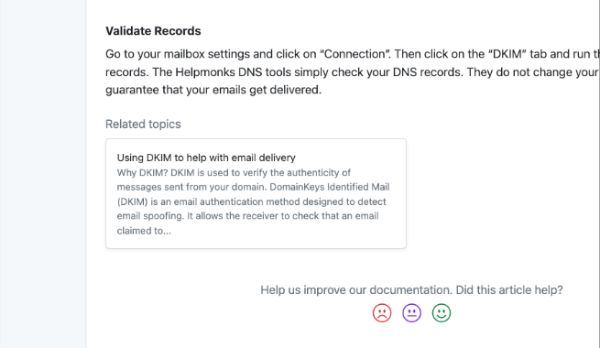 Let readers rate your content or provide more feedback if they are still looking for an answer.
Optionally include a contact form to make it easy for your customers to contact you or leave feedback on your content.
Updates & Roadmap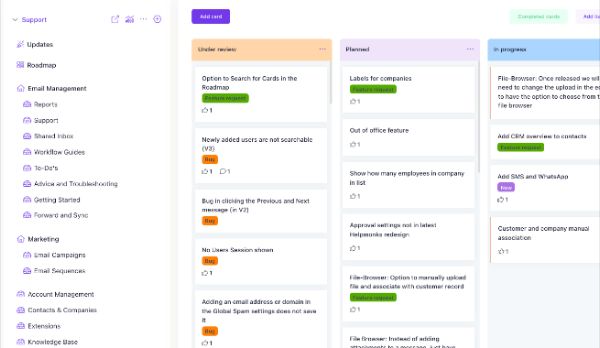 Leverage the Announcement option to communicate your news. Perfect for product updates and release notes.
Make use of the built-in Roadmap for your projects. Make your knowledge base your one-stop customer community.
Access anywhere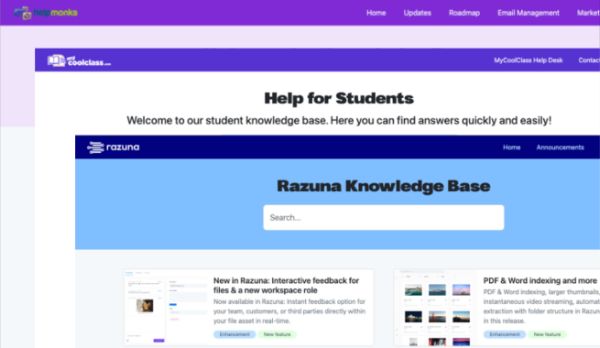 Rest assured that building a knowledge base site with us will work on any device, whether a desktop or mobile device.
Our responsive design automatically adjusts to the user's screen size. It provides an uninterrupted reading experience and improved customer experience each time.
Make it yours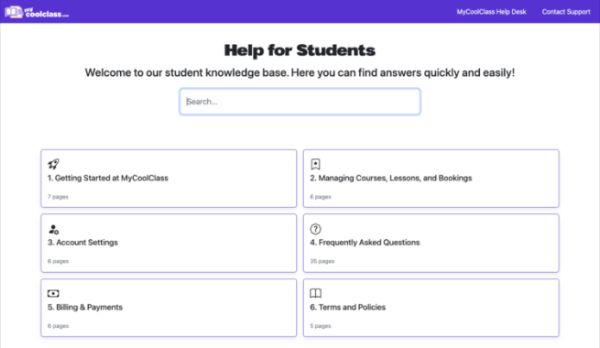 You can customize every single pixel of your knowledge base. While there are many settings available as an option in the settings, you can take it further with your custom CSS or JavaScript files.
Embed the knowledge base into your website with your domain, SSL, and site structure.