Get more engagement with email sequences and email automation.
Use our powerful email drip campaign tool that helps targeting your customers with an automated sequence of emails.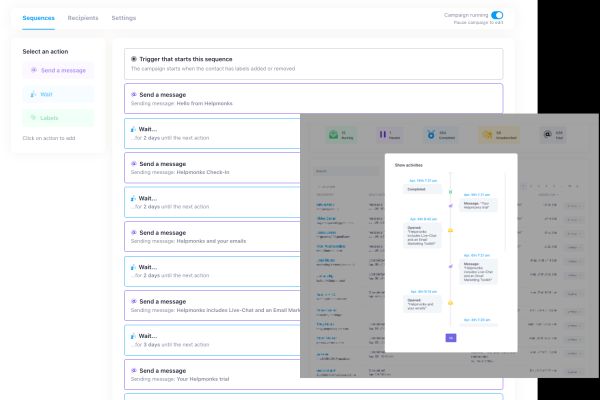 Get more done with a powerful drip campaign.
Follow up with potential customers automatically. Send discounts or highly targeted abandoned shopping cart emails at the right time. Reach them at the right time - every time.
Create personal welcome messages for each new subscriber. Send a series of emails to new customers and guide them. Embedded actions create a unique experience for each email recipient.
Meet your new sales hero.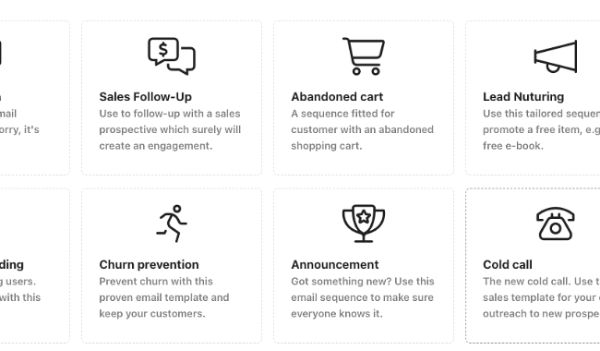 Email sequences are here to save your day. With the Helpmonks Email Automation tools, you can send highly targeted emails on auto-pilot.
Set and forget.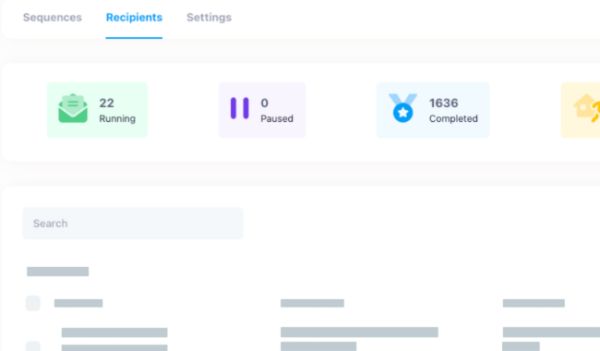 Use one of our email sequence templates or create your own sales funnel. Once set, sit back and watch how your customers react to your targeted messages. It`s magical.
Automation events.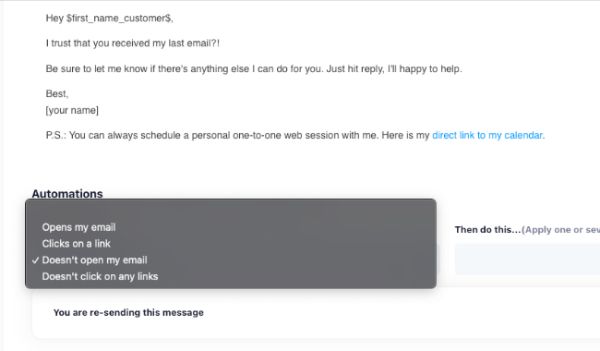 Create automation events based on your users' behavior and tailor your message even more. Trigger action-based events with one click.
Send personalized emails.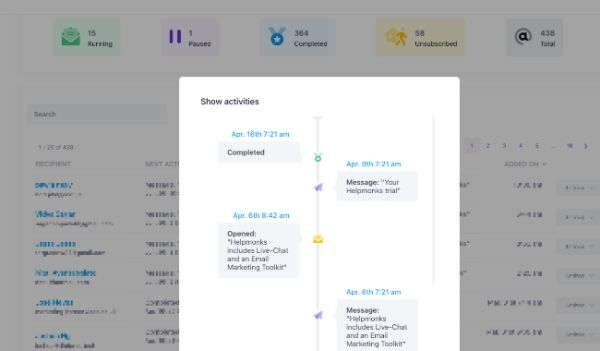 Say goodbye to customers abandoning the shopping cart or missing out on special offers. With events based on your customers' behavior, you automatically send them the right message at the right time.
What is automation email marketing?
What is email automation?
Email automation should be an integral part of your marketing automation strategy. Many confuse email automation with being the same as marketing automation. However, email automation is a part of marketing automation. Therefore, email and marketing automation are complementary but not the same.
How do automation emails differ from email autoresponders?
Email autoresponders are a series of emails you send to a group of subscribers on a schedule of your choosing. But email automation is more powerful. Email automation lets you trigger events based on what links subscribers might click in your message. What messages they open, web page visits, abandoned carts, and so much more.
How does email automation work?
Usually, email automation is triggered by tagging a contact or adding them to the email drip campaign. At least, this is how it works with Helpmonks. Also, you can label a contact with our API.
Tags help segment your subscribers. With Helpmonks, this happens automatically. You can apply a label to a subscriber when they join your email marketing list, sign up on your landing page for a lead magnet, purchase a product, or click on a message link.
How can I try automated emails?
You came to the right spot. Helpmonks includes free automation emails with a free account. We encourage you to give Helpmonks a try to see how you can benefit from an email automation tool, too.
Why should I use email automation?
There are many reasons to use email automation tools, and here are some that might help get you started.
It saves a lot of time: Setting up an automated email campaign may require you to write a bit more upfront, but you'll be able to "set it and forget it" once it's set up. The email automation tool does the heavy lifting for you.
It scales: An automation email engine will scale with your sales automatically. The more customer you will get, the more you will have to communicate. Email automation tools are why even the smallest shop can keep up with high demand.
React in real-time: With email automation, you can react in real-time to your customers' behaviors. For example, your email sequence will send an abandoned shopping cart message if the user abruptly leaves your online store.