Customer engagement platform
Helpmonks is an all-in-one customer engagement platform to help teams work together in one solution.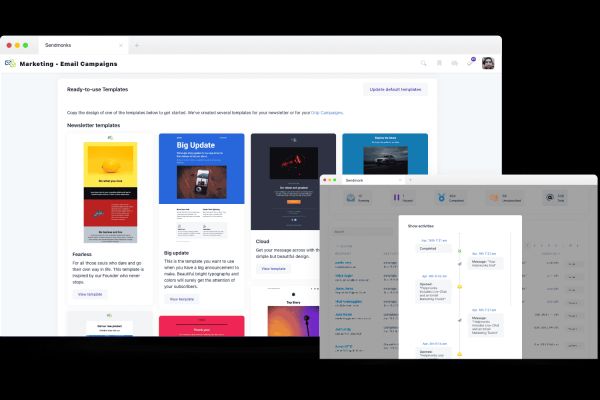 Powerful customer engagement platform features
We believe there is more to a customer engagement solution than sending email campaigns. That's why we created a customer engagement platform that combines email management, email marketing, and customer support tools in one platform.
With Helpmonks, you get much more than just an engagement solution. You get a platform that helps improve customer interaction and customer loyalty. It allows you to connect with your customers meaningfully for an outstanding customer experience.
All your customer engagement tools in one place
We created Helpmoks to be the only customer engagement platform you'll ever need. With Helpmonks you get a customer engagement platform that combines email management, email marketing, and all the tools for customer conversation and support in one platform.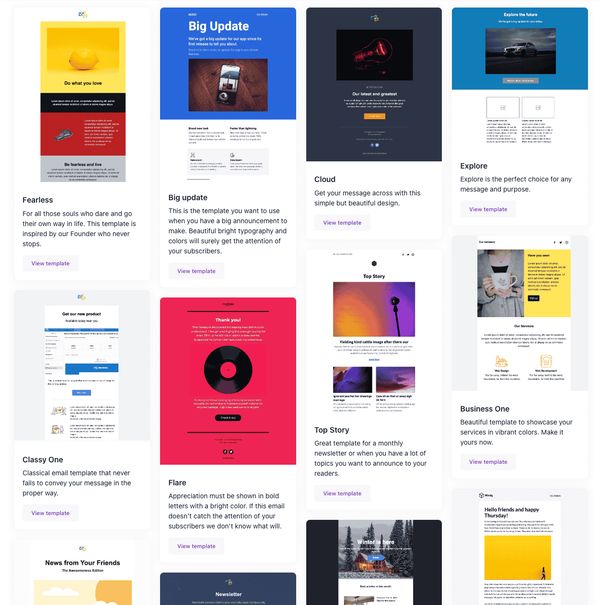 Email Marketing
Helpmonks comes with a full-featured email marketing platform. Create beautiful email campaigns, segment your contacts, and send out timely email newsletters.
With Helpmonks, you can send out email campaigns that your customers will love.
Email Automation
With email drip campaigns, you can send out timely emails to your customers and leads. Send out a welcome email, a follow-up email, or a reminder email.
With Helpmonks, you can create automated email sequences that will help you to engage with your customers.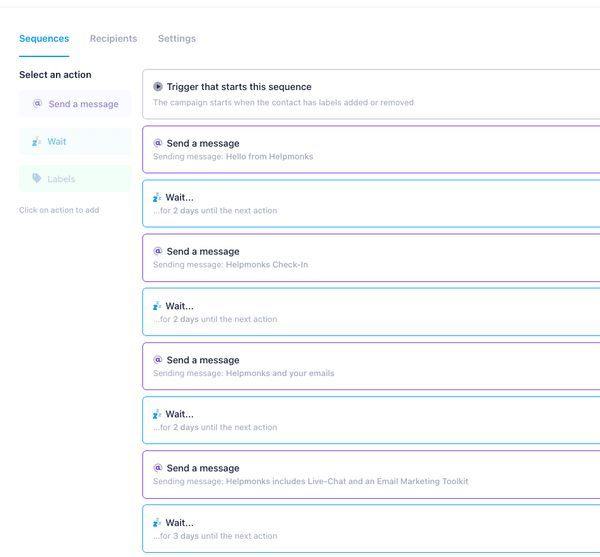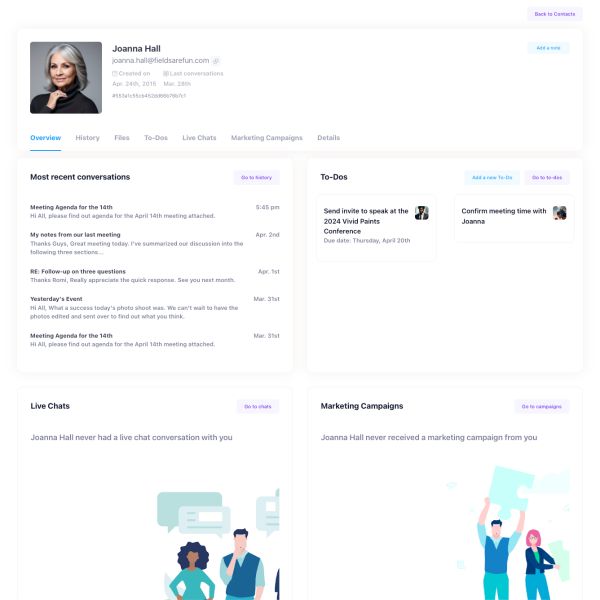 Contact & Company Management
The Helpmonks CRM is the central place for all your contacts and companies. The CRM can help you to keep track of your customers and leads.
All members of your team will be able to see all the customers conversation, live chat, reactions to email campaigns and more.
Knowledge Base
With the Helpmonks knowledge base, you can create a self-service portal for your customers. Create a knowledge base for your customers and let them find answers to their questions.
With our AI-powered search, your customers will find the answers they are looking for.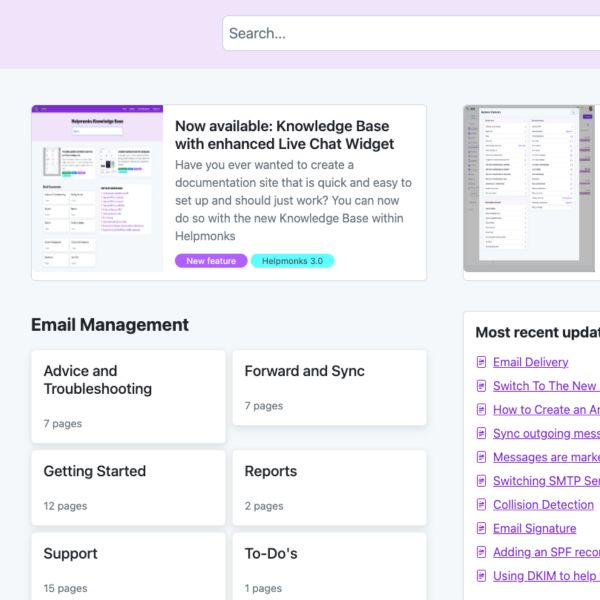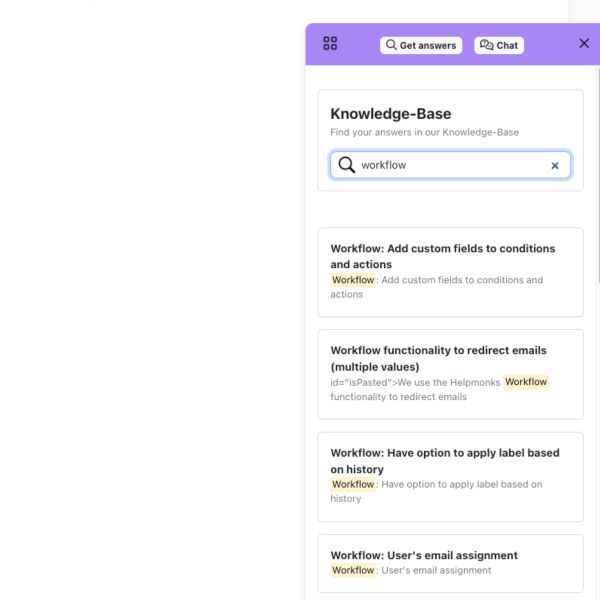 Live Chat
With the Helpmonks live chat, you can engage with your customers in real-time. The live chat is fully integrated into the Helpmonks platform and allows you to see all the conversations with your customers.
Combined with a knowledge base you can integrate your help center on every website or online store and leverage the push notifications for instantenous marketing.
File Sharing
The Helpmonks file sharing server enables you to create a central location for all your brands and media assets. Easily share files with your team or customers.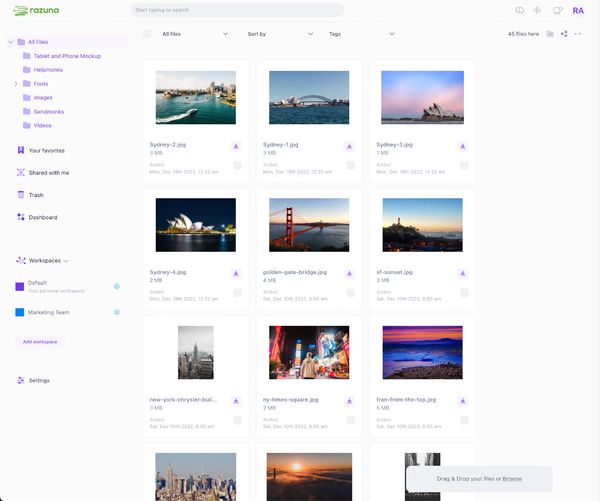 Save big with Helpmonks.
Replace a bunch of apps with Helpmonks. See how our pricing compares:
Helpmonks
You already start saving with our starter plan from day one as every plan comes with all features.
Your shared inbox tool
Includes Knowledge Base, Live Chat, 5 users
Your email marketing tool
10,000 contacts, email automation, landing pages, etc.
$180
All your other tools
CRM, Dropbox, Google, Office 365, etc.
$360
Get more done.
With Helpmonks everyone uses the same app at the same time. One place to get work done and not all over the place. Using Helpmonks goes beyond the price.
Helpmonks is here to make you successful.