Looking to level up your real-time customer support game? If yes, you need to know the live chat customer service best practices.
Live chat is the most liked channel by customers and delivers the highest satisfaction and conversion rates. According to statistics, 41% of customers prefer live chat support, while a similar percentage expect a live chat widget on websites.
But how can you excel at live chat support? Let's discuss the best practices to help you set up, communicate, empower, and improve your live chat service!
18 Live Chat Customer Service Best Practices
1.
Choose the Best Location and Design for Your Chat Window
The first impression matters for your live chat customer service. You want your customers to notice and feel welcome to use your chat window. That's why you want to choose the best location and design.
The best location for your chat window is the bottom right corner of your page. This is where most people expect to find it and where it won't interfere with their browsing experience. You can also use a floating widget that follows the visitor as they scroll the page.
The best design for your chat window matches your brand identity and is different from the background. Use a bright color, an eye-catching icon, or a catchy message to attract attention. Also, customize the size, shape, and style of your chat window to suit your preferences.
2.
Offer Live Chat on Key Pages
Not every page on your website or app needs live chat support. Some pages are more fundamental than others for your customers and business.
When you offer live chat help on vital pages, you reach your customers who need help or are ready to buy. You'll also increase your conversion and retention rates!
Some examples of critical pages are your:
Homepage: Welcome your visitors and guide them to the right place.

Product or service pages: Answer questions, provide recommendations, and overcome objections.

Checkout or payment pages: Reduce cart abandonment, offer discounts, and upsell or cross-sell.

Contact or support pages: Resolve issues, collect feedback, and build trust.
3.
Test Your Live Chat Software for Functionality and Security
Your live chat support works best when customers can get through to you, and you respond efficiently and effectively. Therefore, it is the best practice to regularly test your live chat software for functionality and security.
Testing your live chat software for functionality means checking if all features and functions work as intended and expected. For example, you should check if the:
Live chat widget is visible and accessible on your website.

Chat routing and transfer are working smoothly.

Canned responses and chatbots deliver accurate and relevant answers.
On the other hand, testing for security means checking if your live chat communications are protected from unauthorized access and breaches. So, see if:
Your live chat software has encryption, authentication, backup, firewall, and antivirus features.

Your live chat data complies with privacy regulations such as GDPR, CCPA, etc.
When you regularly test your software, you prevent and fix technical issues and glitches that may hinder smooth correspondence. You also protect the data from hackers and malware while improving your reliability and credibility with customers.
4.
Connect Your Live Chat With Your CRM
You can ensure customer satisfaction by storing previous chats. In this case, regardless of whether an agent of the customer leaves, the conversation will be available for future reference. So, why not connect your live chat with your CRM?
When you do so, you personalize your chats, solve problems faster, and sell more. You also track and improve your live chat results.
To connect live chat with CRM, you need to:
Choose a live chat software that integrates with your CRM system.

Log in to both platforms with a single sign-on.

Create and update contacts and tickets from chats.

Transfer data and transcripts to CRM records.

Automate, segment, collaborate, and secure your data.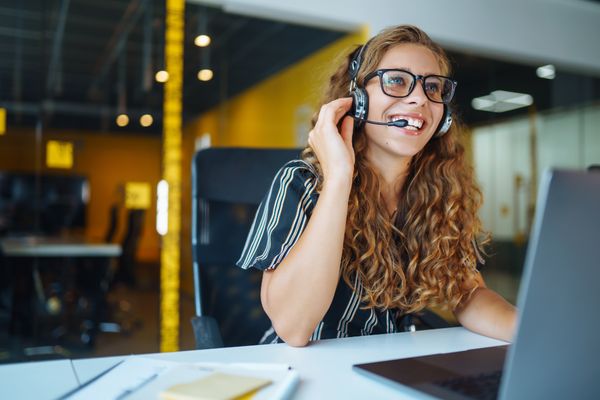 5.
Listen Actively and Ask Open-Ended Questions
Listening actively and asking open-ended questions help you understand and better assist your customers.
Active listening means paying attention, reflecting, and clarifying what the customer says and feels. Open-ended questions need more than a yes or no answer, making the customer share more details and insights.
This practice will help you:
Build good rapport with your customers.

Identify the customer's needs, interests, and values, and find solutions.

Learn more about your customer's preferences, expectations, and feedback.

Improve your product and service.
6.
Initiate the Conversation
Sometimes, your customers will not initiate the chat conversation, even when they need help or are interested in your offer. They may be shy, busy, or unsure of what to ask. That's why you want to initiate the conversation with them proactively.
Doing so shows you care and increases the chances of making a sale or solving a problem.
But how do you tell when or how to start the chat conversation? You can use some criteria to trigger a proactive chat invitation, such as:
The time your visitor has spent on a page or the number of pages they visited.

Your visitor's location, device, or browser.

Your visitor's referral source or search query.

Your visitor's behavior or actions on your website or app.
You also want to use a friendly and personalized message that relates to the visitor's situation and offers value. For example:
"Hi there, welcome to our website! I'll help you find the best deal for your travel plans. Where are you planning to go?"

"Hey, I noticed you've been looking at our premium plan for a while. Do you have any questions about it?

Hello, thanks for visiting us from Google. I see you searched for '[product or service].' Do you want to learn more?"
7.
Promote Self Service
Self-service means your visitors can find answers to their questions or solve their issues independently. This can save time, reduce costs, and increase customer satisfaction. But how do you promote self-service?
One way is to use tags to link to other helpful resources on your website or app. For instance, if your customer asks how to reset their password, tag a link to the password reset page or a FAQ article explaining the process.
This way, you provide a quick and easy solution for your customers and encourage them to explore your help center for more information.
To promote self-service through live chat, create tags for resources like knowledge bases, FAQ sections, tutorials or guides, and other forums. These resources will help the customer before you get back to them.
8.
Categorize Live Chats With Tags
If you want to offer targeted and fast live chat support, assign labels to the chats. You can do this based on criteria like topic, customer concerns, product features, lead status, etc. Tags make it easier to analyze the chat traffic and search or filter the chat transcripts.
Other benefits of using tags are that they:
Improve your targeting.

Segment your visitors by filtering them according to their priorities and interest.

Nurture your leads by identifying and following up with those who show interest in your brand.

Help you escalate conversations to relevant teams for faster resolution.

Improve your customer retention by enhancing customer satisfaction and loyalty.
9.
Make Promises You Can Keep
Customers expect live chat to be fast and accurate, so don't promise what you can't deliver. If you don't know the answer, don't guess or lie. Tell the customer you will find out and revert as soon as possible.
If you need more time, don't keep them waiting - ask them if they prefer to continue the chat later or receive an email update. Finally, if you say you will do something, follow through and keep them informed.
Breaking promises can damage your reputation and trust.
10.
Use AI Chat Bots to Improve Your Live Chat Customer Support
While live chat is an excellent way to offer real-time support, it's also challenging to handle large chat volumes. Consider peak hours or when your agents are offline; that's where AI chatbots can help you!
AI chatbots are software programs that simulate human conversations and interact with your customers via live chat. They can:
Greet your customers

and collect their basic information.

Answer common questions and provide relevant information.

Route customers to the proper agents or departments.

Schedule appointments or bookings.

Collect feedback or ratings.

Provide 24/7 service.
AI chatbots can reduce your response time, increase efficiency, and improve customer satisfaction. They also free up your agents' time and allow them to work together with them as a team.
Use these chatbots for the initial or repetitive requests, and transfer the chat to a human agent when needed. Also, monitor and train your chatbots to provide accurate and consistent answers.
11.
Avoid Sounding Robotic
Live chat can feel impersonal and robotic if you don't show your human side. You want your customers to feel confident, as if talking to a real person who cares. This will make the chat fun and memorable, and you'll quickly build trust with your visitor.
To show your human side:
Use your name and photo in your chat profile.

Use emojis and humor when appropriate.

Show empathy and understanding for your customers.
12.
Respond Quickly When Visitors Reach Out
Once you have a live chat button on your page, visitors expect fast responses when they reach out. So, respond quickly to chat inquiries to build a good rapport, mitigate visitor frustrations, and increase conversion rates.
To respond quickly and efficiently:
Set expectations for your response time and availability.

Use canned responses for frequently asked questions or everyday situations.

Transfer chats to other agents or departments when necessary.
You can use an automated greeting message, a chat status indicator, or a chatbot to set expectations. Also, use a queue management system to manage the chat volume and avoid overloading your agents.
On the other hand, canned responses save time and ensure consistent answers.
In addition, transferring chats helps you handle complex or urgent issues that require more expertise or attention. Ensure you always inform the visitor when transferring their conversations and introduce the new agent or department.
13.
Measure and Improve Live Chat Performance
Want to evaluate and improve your live chat customer service? Start measuring your metrics! These indicators show how well your agents handle visitor interactions to achieve your business goals.
Some metrics and analytics you can measure include the:
Number of live chats over a particular period.

Average response time.

Average first-contact live chat resolution rate.

Average time your agent takes to complete a conversation from start to finish.

Percentage of customers who rate their live chat experience positively.

Average live chat conversion rate.

Average chat abandonment rate.
When you collect these metrics, you'll develop effective ways to improve the service for better customer engagement.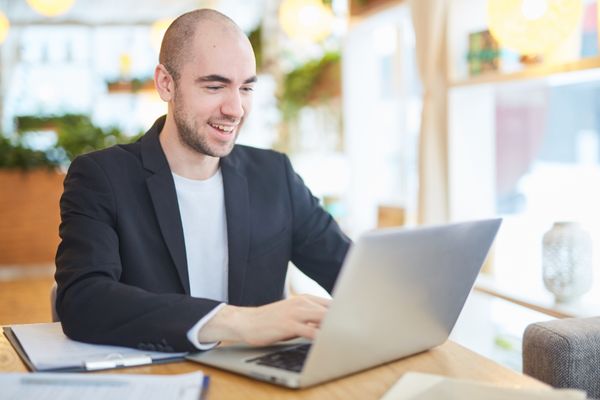 14.
Follow Up With Customers Through Alternative Channels
Some issues may require more time, information, or resources than live chat can offer. In these cases, up with customers on alternative channels like email, phone, or social media is a good live chat customer support best practice.
To do so:
Ask the customer for their preferred channel and contact details.

Explain the reason and benefit of following up on another channel.

Set a clear timeline and expectation for the follow-up.

Confirm the customer's consent and agreement.

Thank them for their patience and cooperation.

Close the live chat politely and professionally.
This follow-up is a smart and respectful way to handle complex issues and provide excellent customer service.
15.
Help Visitors Solve their Problems
Text alone is not always enough to explain something to your visitors. You can show and tell your customers how to solve their problems and guide them through your website or app.
Do that by using screen share and co-browse features. These features let you:
Screen share: Share your screen or view your customer's screen to show them how to do something or troubleshoot an issue.

Co-browse: Browse your website or app with your customer and control their mouse or keyboard, guiding them through the process.
You can also use voice or video chat to communicate with your customer while using these features. Showing and telling your customers how to solve their problems makes your live chat customer service more effective and engaging.
16.
Train Your Agents
Training your agents to use live chat software and handle different scenarios will help you deliver fast, accurate, consistent support.
Live chat can boost customer fulfillment and loyalty, but only if your agents know how to use it efficiently. In addition, handling different scenarios means adapting to various customer needs, problems, and emotions, as well as providing appropriate solutions and responses.
17.
Use Pre-Chat Forms to Gather Customer Information
Pre-chat forms are forms that customers fill out before they start a live chat conversation with your agent. They help you collect customer information, including name, email, phone number, location, etc.
In addition, the forms allow you to personalize chats, route customers to the proper departments and have alternate channels to reach them. You can also use this collected data to target your customers with unique and relevant offers.
18.
Obtain Visitor Feedback After Conversations
Customer feedback is a valuable source of information that helps you improve your customer service quality and efficiency. Therefore, do this to obtain customer feedback after every conversation:
Ask the customer for their permission and consent to provide feedback.

Use a simple and quick feedback method, like a rating scale, a survey, or a testimonial.

Ask relevant and specific questions related to your live chat objectives and metrics.

Thank your customer for their feedback.

Analyze and act on the feedback results.
Conclusion
Live chat customer service is a powerful way to connect with customers and provide fast, personalized support. However, to make the most of it, you must follow the live chat customer service best practices to improve your chat quality, efficiency, and satisfaction. By following the suggestions above, you will deliver the best live chat support and also boost customer loyalty and retention.
Want a reliable live chat widget? Integrate Helpmonk's Live Chat feature and collect reliable customer data!