Following our Live-Chat and Email Marketing Platform release, we are incredibly excited to announce the immediate availability of Email Automation.
Email Automations are extremely powerful and your secret sauce for customer success with marketing emails. You can use the Helpmonks Email Automation to, e.g., create a welcome series when someone signs up for your service or create educational courses for subscribers. Sales and Marketing teams love Email Automation, aka email drip campaigns, as it automatically sends a series of emails, keeping you in touch with your customers. Email Marketing Campaigns are one of the best ways to grow your business.
Email Automation is part of Helpmonks and makes it extremely easy to create automated email campaigns. Besides, our users have several opportunities within Helpmonks to add a sender to an automated campaign with ease.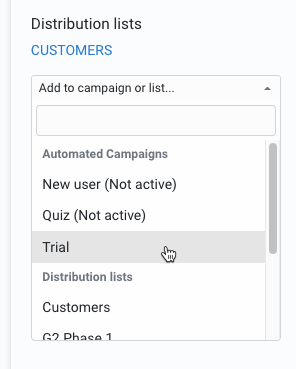 For instance, what involves an export of email addresses in your CRM and consequently an import into your Email Campaign software, is not required with Helpmonks. Suppose you want to add an email address to an automated campaign; you add them from the sidebar.
Managing users in bulk can be done right within your existing Contact view, as well. Speaking of contact, we've also expanded the Contact details to consider email automation.
Our goal with the Helpmonks Email Automation was to make the process of creating Automated Email Campaigns as effortless as possible. Instead of confusing you with "automated workflows," we opted for a simple but powerful approach to send automated emails. Hence, adding your first email drip campaign can be done in minutes instead of hours.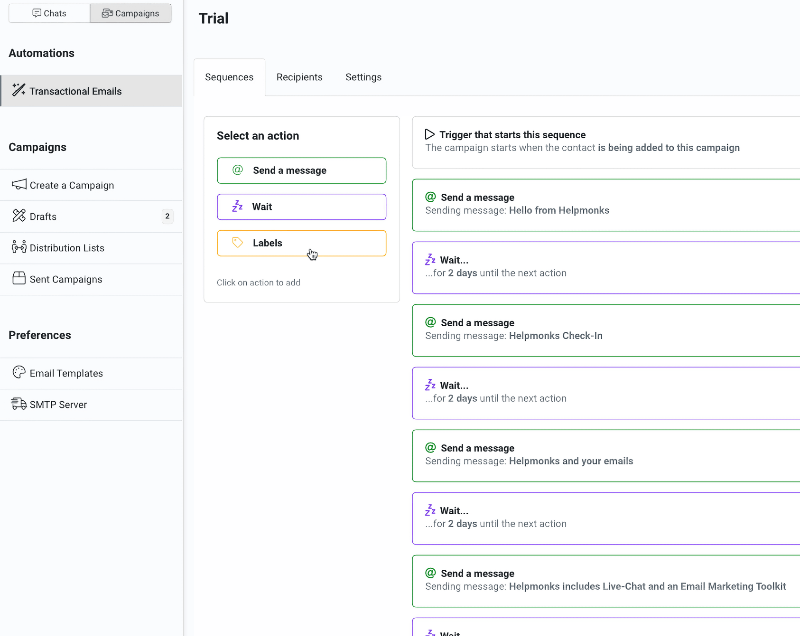 Making it easy does not mean we've left out enhanced automation actions. You can add advanced triggered automation steps when your recipient doesn't open the email, doesn't click on a link, or the opposite, i.e., opens the email or clicks on a link. We've added many actions that tie right back into Helpmonks and your contacts. Hence, if you manage your subscribers manually or with advanced triggers, you will always have an up-to-date customer view for you and your team.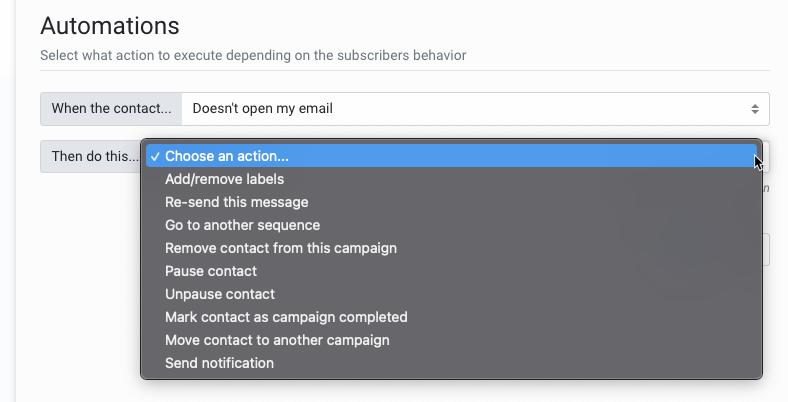 Email Automation is a big part of the Helpmonks email platform. It puts Helpmonks in a unique position as the only vendor that offers an entire Email Marketing Platform, along Live-Chat and other unique features, a shared inbox.
What's next?
The release of Email Automation marks a significant milestone for us. Our next steps will be to add a Form-Builder so you can put a sign-up form for your email lists on your landing pages. Also, we are working on a complete overhaul of our Reports (coming soon too). Besides, we have started to work on a re-design of Helpmonks (more information follows shortly).
The Helpmonks Email Automation is available to all users on our Further-Plan and is already activated.
If you don't have a Helpmonks account, sign up for a 30-day free trial today or schedule a personal demo.