As the email landscape continues to grow, there are now more ways than ever to use email marketing to capture, nurture, and grow your subscribers. We are currently in the midst of an economic recovery. Studies predict that a spending boom is on the way. In January alone, retail sales grew by more than 5% compared to December, beating analyst predictions by almost 4%.
Although this is retail, signs have shown that the entire economy is resurging back to pre-covid times. As a company at this time, you must have your digital marketing stance in check, and that means adopting as many techniques as possible to maximize engagement and revenue. Next to a live chat, one of the best digital marketing channels is email marketing.
B2B (Business to Business) email marketing tips for 2021
B2B email marketing is a growing phenomenon. Businesses realize that email marketing is becoming more powerful and far more effective than channels like social media, cold calling, and TV/video advertisements. To be successful in your B2B email marketing ventures, you will need to implement an automated marketing approach that is client-focused and informational.
Hard sales are a pushy tactic through any marketing channel, and you'll only get a resounding no from the vast majority of your email subscribers or existing customers. You have to establish yourself as a brand that cares about client success, customer journey, and satisfaction instead of just closing the sale.
Email automation for your customer relationships
Nothing is more critical for you as a B2B seller these days than getting a system in place where your email marketing campaign becomes fully automated. Having a marketing tactic such as an email drip campaign is essential if you want to capture leads at the right time in response to subscriber engagement.
For instance, one of your clients visits your online store, browses a couple of products, and then subscribes to your mailing list on your landing page. What's next? First, you have to have an automated welcome email template ready to go. With a marketing automation platform in place, you will send automated emails automatically. Some email marketing automation tools provide the option to send triggered emails based on the first email. For instance, did the subscriber open my email, or did the subscriber click on any links. Based on that, you can send a different batch of transactional emails.
If you want to re-engage a B2B client with your product/service, ease them in slowly. Don't try to force your offer down their throat in the first email. Perhaps welcome them first, and a few days later, follow up by querying their engagement with your products. Email drip campaigns are the best way to pick up on your subscriber's habits and to offer content at the right time. Automated content marketing campaigns are very underrated by sales and marketing departments. Barely a quarter of all automated email campaigns are in B2B industries or considered in marketing plans. So it may be worth your time to delve into this route before your competitors start to realize its potential.
Remember, automated emails can generate revenues up to 320% higher than emails sent manually. Hence, they're worth your time, primarily if you aim to increase engagement without crafting an email manually each time.
Focusing on information emails, not sales emails
If you want to nurture B2B leads, it's essential to understand that they have a knowledge difference to you. Yes, B2B email subscribers might seem more professional in their knowledge of your product and service. Still, only you are the master of your craft.
Talk less about you, your company, and your success, and instead, divert the attention to your leads. Listen to what questions they have. Undoubtedly B2B clients will be warier about investing in a product or service than a B2C client. Why? Quite simply, because businesses need to be financially stable and evaluate their purchasing decisions, consumers will buy a product/service out of impulse or social trends.
Listen to what they want to know, and apply your answers in informational emails. You could see this as a way to answer FAQs that aren't on your website or knowledgebase indirectly. From there, you can unload the benefits towards your B2B clients and offer a CTA (call to action) to encourage the click-through back to your store or checkout page.
Personalization is key
Personalization is just as crucial for B2B as it is for B2C. Especially in the wake of a global pandemic, you need to establish your sender entity as someone your email subscribers can trust. That means you should be operating with a custom sender domain and not the usual open-source email client domains, such as Outlook or Gmail.
Moving on from your sender identity, you need to make your copy's overall experience as personalized as possible. As the surge for online shopping intensifies, more B2B brands will be harnessing email marketing. Therefore you must think about the elements in your email campaigns that need personalizing:
· Subject lines. Include your subscriber's business name, industry, or key person for contact within your subject lines wherever possible. Personalized subject lines have always offered higher open rates, often 25%+ higher! You want to put your reader's names, tastes, and preferences at the heart of your emails. Especially in the subject lines, a subject line is the most critical element for increasing your email open rate.
· Customer personas. Segmentation is a handy tool for personalizing your email campaigns. By grouping your B2B subscribers into groups based on the data you collect, you can build a profile, aka persona representing their interests and common pitfalls. Advocating for a personalized customer service experience for your B2B email subscribers can be the perfect way to add a premium to your products or services. Studies show that 90% of people will pay up to 25% more for a product if the customer service experience is personalized and targeted to their needs.
· Grasp your subscriber's time zones and email preferences. Now, this only applies if you are servicing clients or email subscribers from a global perspective. Let's say you're sending your email campaign to everyone at the same time. Doing so poses a big problem if you want your emails to be opened right after sending them. You must consider that although some of your subscribers will receive your email at 9 am, others may receive it in the afternoon, the evening, or even in the middle of the night. Schedule your emails, so the experience is more personalized to each segment. This way, your emails will be at the top of your B2B subscriber's inbox when checking their emails at the start of the working day.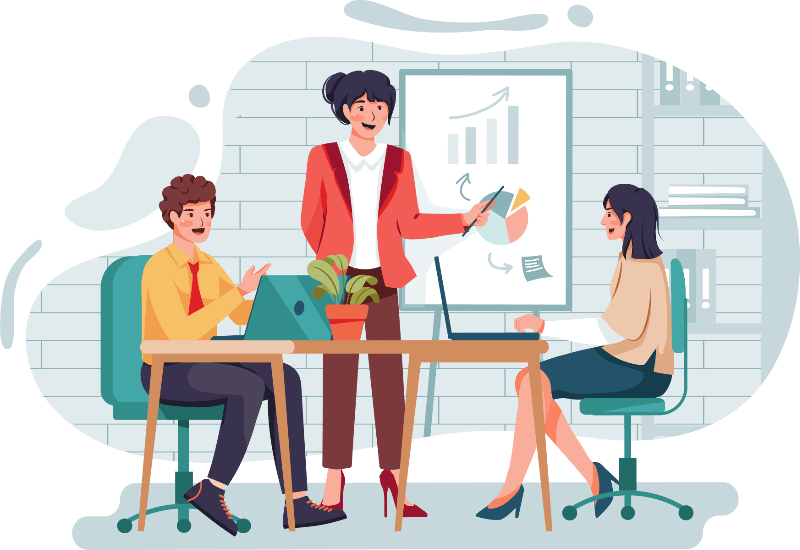 B2C (Business to Consumer) email marketing tips for 2021
As the most popular relationship between buyer and seller, the B2C relationship is one that you must put first in all of your email campaigns. In 2021, consumer's tastes, preferences, and shopping styles have probably somewhat shifted due to the number of restrictions put in place.
It is more important now than ever to tailor your content to what your subscribers want. Consumers have had it rough over the last 12 months. Give them a treat, listen to their needs, and put them at the heart of all of your email campaigns.
Use time-sensitive content/news to send up-to-date offers
Social trends these days are a huge thing, so significant in fact, that they largely sway purchasing decisions and people's opinions on ethical, political, and social matters. For your B2C email campaigns, you need to keep your content up-to-date and in-line with what may be happening in the world today, even if you use memes in your emails.
Keeping content fresh and new is a great way to show your email subscribers that you care about what's relevant. It shows that you're willing to adapt your product and service offering to stay up to date with consumer trends and tastes.
Aiming for bigger isn't always better
With every email campaign comes the need to grow a mailing list. However, the way you do this is fundamental. Growing a mailing list without proper authentication and verification will leave you with a large handful of inactive, spam, or fake email addresses. When this happens, your engagement metrics will perform worse than your expectations.
It's better to build a community of people that care instead of spamming an inorganic mailing list with the same content in each email. You want real people who all have a genuine interest in your products, blogs, or brand. You can implement simple measures like a double opt-in form. For retention purposes, you can send out re-engagement emails to your contacts, so you know if people are still interested or not. Make it easy for people to unsubscribe. Don't try to hold contacts in your list if they're not opening any of your marketing or informational emails.
Ask people want content they want to see
The best personalization tactic you can use in any B2C marketing setting is by asking what you want your subscribers to see. You can ask these questions in your opt-in form or your welcome series. Your subscribers want to feel like their preferences are being taken into account. Don't just send content out on the assumption it'll work for your subscribers because you find it engaging and relevant. You're not the customer, so you need to listen to your audience to get the best ideas about what content will work better. It may be informational emails, a blog series, a product benefits breakdown.
To sum up
2021 is going to be a very competitive year in light of the economic recovery. The difference with this recovery compared to the 2008/09 recovery is that technology has advanced further than ever. Marketing automation, email campaigns, and email clients have all developed at record speeds. It's necessary to implement them into your email campaigns before your competition does.