If you are a Mac user, today is the day you've been waiting for. Apple released the next version of macOS, called Sonoma, today.
One outstanding feature is the option to create an "App" from any website with the new Safari. It's similar to what iOS users had for many years with the "Add to homescreen..." option.

In short, what Apple is doing here is something that Google Chrome and others have long been supporting with the PWA (Progressive Web App). Helpmonks is also among the first to have embraced PWA many years ago and is the recommended method for our customers looking for a desktop and mobile experience (that is, until we release native apps... hint:) ).
But returning to Safari on Sonoma, sign in to your Helpmonks account and select "Add to Dock..." and you have a "Helpmonks Desktop App."
It works rather nicely and is integrated perfectly into the macOS app environment. You can find the app in your app launcher, be it Spotlight, Alfred, or Raycast, which shows in the app switcher as its own app and generally feels like a native application.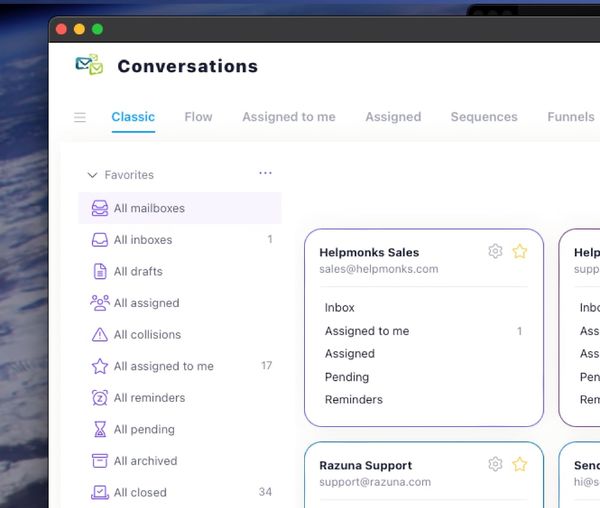 During our testing in recent months, we've not seen any issues with it and can only recommend it.
Enjoy.
Not yet using the best email management solution?
You and your team miss seem to miss out by not using Helpmonks. Helpmonks is the all-in-one customer engagement solution to manage a shared inbox, marketing, sales and customers. Get your free account today.