Good customer service is more important than ever, especially with over 73% of consumers saying it influences their brand loyalty. So, it's essential to engage with your customers regularly and timeously, even more so when you find yourself needing to troubleshoot.
That's where customer engagement platforms come in. They provide a one-stop shop that enables you to serve and engage with your customers.
Below we look at what a customer engagement platform (CEP) is, along with its main features and benefits. We also touch on the difference between a customer engagement platform and a customer relationship management platform to help you understand what works for your business needs.
What is a Customer Engagement Platform?
A customer engagement platform is software that stores all interactions with existing and potential customers. Exchanges can be via email, direct messages on social media, live chat requests, or customer support tickets. These notifications are all logged on a CEP, which allows you to interact with your customers based on their activity.
As a result, all the information relating to a specific customer is compartmentalized on the customer engagement platform. This allows you to:
1. Send customers offers on specific products they're interested in (based on their order history).
2. Ask for customer feedback once an order has been successfully completed and delivered.
3. Send out a guide from your company knowledge base to a specific customer to assist with solving any issues.
As a result, a CEP becomes an all-encompassing control center that allows for seamless, timeous interaction with customers based on their needs and interests in your brand.
Main Features of Customer Engagement Platforms
A good customer engagement platform should offer some critical main features:
Live Chat
Live chat is a vital feature when it comes to a CEP. It allows the consumer to immediately chat with a representative to resolve their issue or learn more about a product.
Plus, studies have shown that 52% of consumers prefer to stick with a company that offers a live chat option. A further 51% of consumers have said they are more likely to make an online purchase from a company that has a live chat option.
Video Chat
No customer wants to call in for help and find themselves placed on hold. Being available via video chat helps to reassure your customers that you're there to assist. It also helps to build trust with your customer base as they can physically engage with a representative.
Knowledge Base
A knowledge base is a key tool on your CEP. It assists with capturing, managing, and propagating information. It ensures that you gather all the information required to assist customers with issues or give them offers and suggestions that interest them. It is essentially the brain that drives the engagement.
FAQs
A FAQ section is beneficial for your customers. Using a customer engagement platform, you can manage your FAQs and customer inquiries in the same place. This saves time as you don't need to move between multiple platforms.
Customer Engagement Platform vs Customer Relationship Management Platform
While both CEP and customer relationship management (CRM) platforms enhance customer service and communications between a business and its consumers, they are different concepts.
A CRM is essentially data collection and management software. It collects this data to improve marketing, drive sales, and boost customer support. For example, a CRM records a customer's name, product preferences, previous product purchasers, when the client makes a payment, and who the client has interacted with in your organization.
Each department then utilizes this data to fulfill the needs of its customers and increase profits. A sales team may use a CRM for contact and sales management, and productivity. Whereas a marketing team may use a CRM to create campaigns that speak to the target market.
While this may seem similar to a CEP, there is a major key difference. A CEP not only collects and manages information but uses it to design experiences that increase brand loyalty and satisfaction. Other differences include:
A CRM is a departmental solution, while a CEP is a solution for your organization.

A CRM is a front-office system of record-keeping solutions with little customer engagement, while the main focus of a CEP is customer engagement.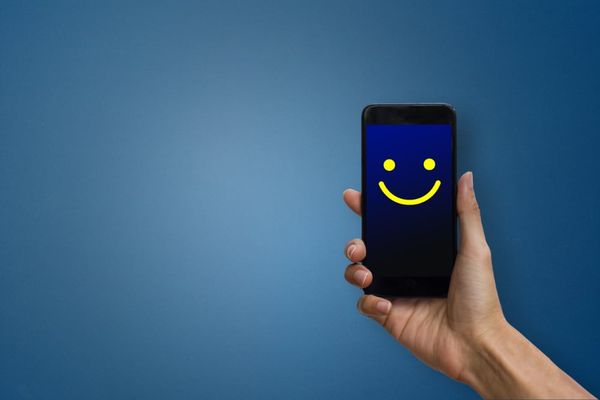 Benefits of a Customer Engagement Platform
A customer engagement platform does so much more than manage your customer communications. By incorporating this software into your organization, you will reap the rewards, including:
Increased Website Engagement
The first place a consumer heads to after spotting your business on a social media page is your website. So, this is a significant space for consumer engagement. By incorporating consumer engagement platform tools like live chats and online quoting, you increase website engagement and overall lead generation.
Real-Time
Customer Engagement
One of the most notable benefits of a CEP is the ability to engage with your customers and potential customers in real-time. It's crucial that your clients receive support when needed, whether it's a delivery inquiry or assistance with navigating an online order. A CEP uses advanced technological tools like live chats and video chats to resolve your client's issues efficiently.
Scale Customer Service
A platform dedicated to customer engagement ensures you can scale your customer service as your business grows. The management tools work well to organize data and communication channels to provide a positive service experience for your clients.
Automate Lead Generation
CEPs use chatbots to automate lead generation. Chatbots automate specific preset questions to website visitors that assist with closing instant sales on the website.
Centralize All Communications
With a CEP, you will never miss a client's message, DM, or email. No matter the communication platform, CEP centralizes all of these channels, so you don't have to worry about which platform to respond on or risk missing an inquiry. You can now communicate with your consumers proactively.
Final Thoughts
Incorporating a customer engagement platform into your business has heaps of benefits–not only for your business but for your customers too. It ensures a streamlined communication platform to assist with lead generation and website engagement.
So, if you are about to start a new business or you've been in the game for a while, consider a customer engagement platform to manage all your communications and customer relations. Your customer service level will soar to new heights.
Helpmonks offers a powerful customer engagement platform that unifies many tools we discusses in this article to bring together your sales, marketing, and customer support teams. Sign up for a free account to try it today.